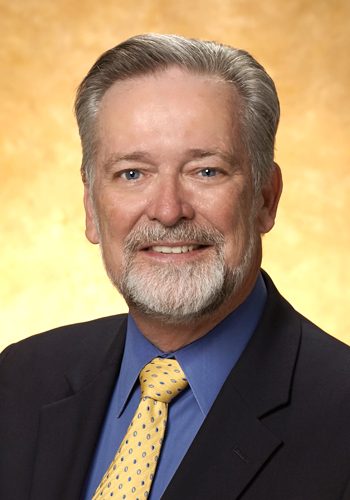 William F. Jessee
MD, FACMPE
Speaker Fee
$6,000 - $9,000
This speaker's honorarium
starts within this price range.
Click Here for our complete
speaker inquiry form.
For personal assistance
regarding any speaker,
please call us at
(406) 586-8775
William F. Jessee, MD, FACMPE
Dr. Jessee is one of the nation's leading experts on physician services management and hospital-physician integration. In particular, he is skilled in the development and implementation of strategies for creating aligned economic interests among physicians, hospitals, and payers. He is also widely recognized as an expert on health policy issues, and the role of governance in quality improvement and patient safety. Dr. Jessee's vast experience includes president of the Medical Group Management Association (MGMA) for over 12 years and VP of Quality & Managed Care at AMA.
For personalized assistance with this speaker, please call (406) 586-8775 or email: info@innovativehealthcarespeakers.com.
More about this speaker:
Each presentation is tailored to meet the specific needs and requests of the client. Accordingly, this list does not attempt to be an exhaustive recitation of possible presentation topics and content. Rather, it is intended to highlight several frequently requested topics and approaches to addressing those topics.
Delivering Value:

The anticipated transition from a volume-driven healthcare financing system, to one that is driven primarily by value, is one of the hottest topics in healthcare today. The reasons for the transition are clear, but there are multiple opportunities for missteps that could prove costly for hospitals, physicians, and communities. This topic area deserves careful scrutiny by boards, management teams, and physicians contemplating making the volume to value transition.

Future of Healthcare:

Predicting the future is always a bit hazardous, but there are a number of forces operating today that make the general shape of the future US healthcare system quite clear. Presentations on this topic will examine the forces that have created the need for change; the major mechanisms through which the delivery system is adapting to those forces; and the likely look of the system as it evolves over the next five to ten years.

Governance:

A wide range of governance topics, suitable both for hospital/system board members, and board members of the physician enterprise in integrated systems, are available. Among them are: best practices in governance; board performance assessment; board roles in overseeing quality and safety; board responsibilities for oversight of executive and physician compensation; strategic planning; governance of the physician enterprise in integrated systems; the role of the board in creating and sustaining an organizational culture that supports achievement of strategic goals.

Healthcare Reform:

While much attention has been devoted to the impact of Federal legislation (especially the ACA) on the delivery system, reform began with private sector initiatives and much of the current momentum for change remains in the private sector. Specific content on reform is similar to topics described above under "Future of Healthcare."

Hospital / Physician Relations and Clinical Integration:

There has been a sea change over the last decade in how physicians and hospitals interact. Changing demographics in the physician workforce, economic pressures on free-standing medical practices, and the need for better coordinated, high-value care all have resulted in spectacular growth in physician employment by hospitals. But "employment" does not equal "integration." Presentations on this topic will focus on a variety of approaches to increasing physician alignment and engagement, and truly creating a culture in which all parties share common goals for providing high value care. Specific case examples of successful approaches to integration will be explored.

Leadership & Change Management:

Navigating the rough waters of the changing delivery system presents new challenges for leaders—

at the levels of the board, executive team, and physicians. Exemplary leadership skills and a strong portfolio of change management skills are essential. Presentations on this topic will focus on the skill sets needed to guide hospitals, health systems, and medical groups through the challenging times ahead.

Medical Staff Development: Traditional models of the "medical staff" are changing. As hospitals employ more physicians, the key question is often which physicians will best help us achieve our strategic goals. Analyzing community needs and developing specialty specific strategies for gaining the expertise needed for future development of the organization—through employment, contracting, joint venture arrangements, or partnerships with other organizations—is an essential component of medical staff development. Rural facilities often face particular challenges in this area.
Organizational Culture:

As hospitals merge and physician groups are acquired, culture clashes are increasingly common. Understanding the role of culture in driving organizational success—or failure—is essential. Culture can be measured and managed, but it requires outstanding leadership from the board, executive team, and physician leaders. 

Performance Improvement:

Presentations on this topic are designed to give boards, executives, and physician leaders a working knowledge of policy issues and managerial methods related to the quality and safety of healthcare. While several specific quality measurement and improvement methods are often explored, the major focus of these presentations is on the role of leaders in creating and maintaining an organizational culture in which quality improvement and safety initiatives can flourish. Tools for culture assessment and methods of change management often are also explored. Key policy issues related to quality measurement and reporting, patient safety, and financial incentives for quality improvement may also be discussed.

Physician Practice Management:

Presentations in this topic area are quite varied. Managing physician practices is very different from managing a hospital. Issues range from personnel management, to revenue cycle, to physician employment and compensation plans, to facility design and operations. Specific content is designed around the needs of the client organization.

Population Health Management:

This is a very hot topic in healthcare today. Presentations often overlap with content under the Volume to Value Transition and the Future of Healthcare. Defining terms and assuring alignment between the organization's strategic goals and its population health management (PHM) activities is essential. Boards must also ask hard questions about resource needs for PHM and the impact of those initiatives on organizational revenues. Designing executive and physician compensation plans to support PHM goals is also a topic of frequent discussion.

Quality & Patient Safety:

Nothing is more important than the quality and safety of care provided to patients served by hospitals and physicians. Presentations in this area can focus on policy issues; board oversight; culture and leadership issues to support quality improvement initiatives; organizing for effective quality improvement; developing effective team and individual performance feedback systems; and a variety of similar issues.

Strategic Planning:

Strategic planning presentations often are part of board and/or medical staff retreats. The focus is on assisting the organization's leaders in assessing the environment—both globally and in their specific market—and developing realistic goals and objectives that are aligned with the organization's mission and values.
William F. Jessee, MD, FACMPE served for more than 12 years as President and Chief Executive Officer of the Medical Group Management Association (MGMA). He also holds an academic appointment as Clinical Professor of Health Systems Management and Policy at the University of Colorado School of Public Health. Since 2011, Dr. Jessee was Senior Medical Advisor for Gallagher Integrated Healthcare Strategies. Conducting consultations with hospitals and medical groups around the country on topics including merger and acquisition strategies; physician and executive compensation; practitioner engagement and burnout; and governance development. He retired from A. J. Gallagher the end of 2020.
Before joining MGMA, Dr. Jessee was Vice-President for Quality and Managed Care Standards at the American Medical Association. His experience also includes service as CEO of a regional integrated delivery system in Louisville, Kentucky; as a Vice President of the Joint Commission on Accreditation of Healthcare Organizations; and as corporate Vice President for Quality Management at Humana Inc. From 1980 -1986, Dr. Jessee was a full time academician as Associate Professor of Health Policy and Administration at the University of North Carolina, School of Public Health, Chapel Hill.
PROFESSIONAL HIGHLIGHTS
More than twelve years leading MGMA, a national association for managers of medical group practices. Extensive experience in all facets of the management of cost-effective, profitable, high quality medical groups, achieving high levels of patient and physician satisfaction.
Nine years as a board member of Exempla Healthcare, a three hospital system. Extensive experience in physician practice acquisition, strategic integration of physician services, and development and use of metrics for improving individual and organizational performance.
In-depth knowledge of hospital board, management, and clinical staff responsibilities for patient care quality and safety.
Extensive experience in developing strategic plans and initiatives for achieving the clinical and financial integration necessary to meet payer and purchaser demands for cost-effectiveness, quality, safety, and patient satisfaction.
A nationally well-known educator on physician leadership, hospital and health system governance, and ACO development and implementation.
An honors graduate of Stanford University, Dr. Jessee received his medical degree at the University of California, San Diego School of Medicine. He took residency training in pediatrics at Indiana University Hospitals, Indianapolis, and completed his training in preventive medicine at the University of Maryland Hospital, Baltimore.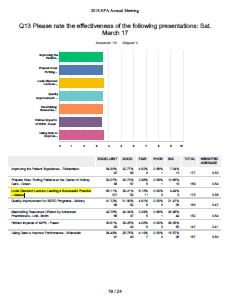 Kent Jackson, MA, LMSW


Mark David Jones