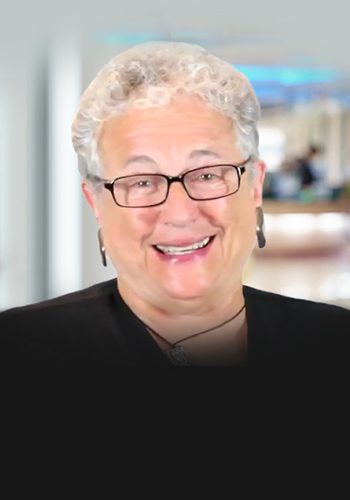 Wendy Leebov
EdD
Speaker Fee
$12,001 +
This speaker's honorarium
starts within this price range.
Click Here for our complete
speaker inquiry form.
For personal assistance
regarding any speaker,
please call us at
(406) 586-8775
Wendy Leebov, EdD
Leebov is founder and Partner of Language of Caring, the company culminating from her accomplishments with Wendy Leebov and Associates and the Leebov Golde Group. Before making her mark as champion of the international patient experience movement, Wendy was Vice President and change coach for the Albert Einstein Healthcare Network in Philadelphia where she worked for 20 years.
For personalized assistance with this speaker, please call (406) 586-8775 or email: info@innovativehealthcarespeakers.com.
More about this speaker:
This speaker's topics include:
The Communication Solution
The Language of Caring and Engagement
Aligning Physicians with Your Patient Experience Strategy
Communication Essentials for Patient and Family-Centered Care
The Employment Engagement-Patient Experience Link
Getting a Grip:  Personal Coping Strategies for Healthcare Leaders
How to Be a Powerhouse Change Agent
Soul-full Work
Taking Your Patient Experience Strategy to the Next Level
HCAHPS, CG-CAHPS and How to Score High
Custom topics
A lifelong activist for creating healing experiences for patients, families and the entire healthcare team, Wendy Leebov is internationally respected as a thought leader, healthcare executive, culture change strategist, coach, and author who has helped hospitals, health systems, and medical practices to achieve breakthroughs in the patient and family experience.
A self-described communication fanatic, Leebov has written 14 books on the patient experience, leadership, and service excellence. Also, she created the acclaimed, web-based program The Language of Caring for Staff and The Language of Caring for Physicians with Dr. Carla Rotering. Her latest book with Carla Rotering, M.D. is The Language of Caring Guide for Physicians: Communication Essentials for Patient-Centered Care.
Wendy also serves on the Executive Board of the Beryl Institute.
Wendy earned a Doctorate and Master's degrees from Harvard University, and a B.A. in sociology/anthropology from Oberlin College. Wendy is a breast-cancer survivor and has been a watchful and engaged family member through the prolonged, life-threatening illnesses of her sister, mother, and friends.
Wendy loves to communicate, in person and in writing. She has written more than 12 books, including these healthcare bestsellers:
The Language of Caring Guide for Physicians:  Communication Essentials for Patient-Centered Care (with Carla Rotering, MD); LOC Press; 2013
Wendy Leebov's Essentials for the GREAT Patient Experience; AHA-Health Forum; 2011
Wendy Leebov's Essentials for GREAT Personal Leadership; AHA-Health Forum; 2011
For Physician Entrepreneurs:  The Quality Patient Experience; HCPro; 2012
The Indispensable Healthcare Manager (with G. Scott); Jossey Bass; winner of the ACHE 2003 Book-of-the-Year Award
Achieving Impressive Customer Service: Seven Strategies for the Healthcare Manager (with Scott and Olson); American Hospital Publishing; 1998.
Service Quality Improvement: The Customer Satisfaction Strategy for Health Care (with Scott); American Hospital Publishing; 1993). Also in Japanese; Association of Japanese Medical Corporations; Tokyo , Japan ; 1997.
Fred M. Lee, Author


Kristen Lombard, PhD, RN, PMHCNS-BC, AHN-BC