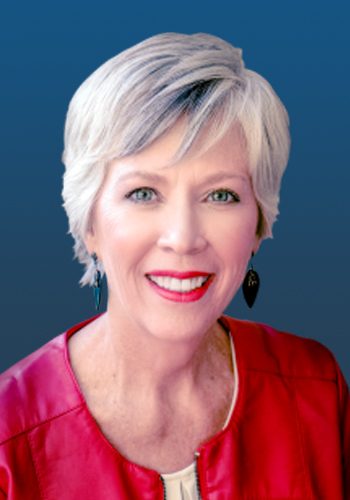 Vicki Hess
RN, MS, CSP
Speaker Fee
$9,000 - $12,000
This speaker's honorarium
starts within this price range.
Click Here for our complete
speaker inquiry form.
For personal assistance
regarding any speaker,
please call us at
(406) 586-8775
Vicki Hess, RN, MS, CSP
Vicki Hess, RN, is known for
positively impacting employee engagement in healthcare
. Her unique views on employee engagement are evidence-based, relatable, and real world. Organizations that implement Vicki's ideas experience increased productivity,
safety, quality, retention, patient satisfaction, creativity
, and more.
In 2021, Vicki retired, we wish her all the best!
See below for similar and comparable speakers.
For personalized assistance with this speaker, please call (406) 586-8775 or email: info@innovativehealthcarespeakers.com.
More about this speaker:
Speakers Comparable to Vicki:
Or by Topic:
As a nurse, keynote speaker, trainer, consultant and author of 5 books; Vicki's goal is to inspire healthcare leaders and staff to take action by sharing high impact, easy to implement ideas that transform the way people work. As a cancer survivor and victim of a surgical mistake, she brings the voice of the patient into her programs.
Ms. Hess earned a BS (Nursing) from the University of Florida and a Master's Degree in Human Resource Development from Towson University. She was an adjunct professor at Johns Hopkins University Graduate School of Business for five years.
Vicki is proud to be one of ~300 women in the world to have earned the Certified Speaking Professional (CSP) designation…the speaking profession's international standard for platform skill. She has been voted a TOP 5 Healthcare Speaker 4 years in a row by Speaking.com and has been recognized as a TOP 25 Speaker overall.
In 2020, Vicki became a Certified Virtual Presenter which means you can rest assured that she understands the delivery of content in virtual settings. She is also a Certified Trauma Professional. In 2020, Vicki took additional coursework so that clients receive evidence-based strategies for managing the effects of stress, burnout & trauma in the workplace.
Author/creator of:
6 Shortcuts to Employee Engagement: Lead & Succeed in a Do‐More‐with‐Less World (Business Edition & Healthcare Edition)
SHIFT to Professional Paradise: 5 Steps to Less Stress, More Energy & Remarkable Results at Work
The Nurse Manager's Guide to Hiring, Firing & Inspiring (Sigma Theta Tau International)
28‐Day Professional Paradise e-Diary
Engagement Excelerator™ Virtual Coaching Program
Vicki has written for the Association for Talent Development (ATD) blog, AONE Nurse Leader, American Nurse Today, Hospital & Health Network, Becker's Hospital Review, NurseTogether.com and the Baltimore Business Journal.
"Almost one year later management still sees a positive transformation in how the staff looks at situations and events differently and how they are personally making adjustments to create better outcomes for themselves and their co-workers…Our patient satisfaction scores continue to increase and reflect the employee's change in individual accountability for their attitude. You played a vital role in helping us make that shift."
Stephanie Diedericks
VP Strategy
WVU Healthcare
Mark Hagland, Speaker


Katrina Hutchins, BA, MSW, EdD