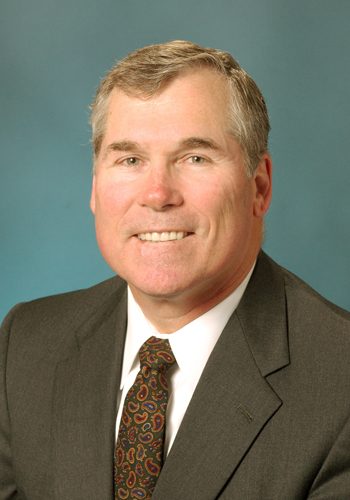 Steven T. Valentine
MPA
Speaker Fee
$6,000 - $9,000
This speaker's honorarium
starts within this price range.
Click Here for our complete
speaker inquiry form.
For personal assistance
regarding any speaker,
please call us at
(406) 586-8775
Steven T. Valentine, MPA
As President of Valentine Health Advisers and with more than 45 years of health care consulting experience, Mr. Valentine specializes in the area of strategy, transactions, and board governance. Mr. Valentine was the issue editor and an early pioneer on hospital turnarounds (topics in Healthcare Financing: Financially Troubled Hospitals). Mr. Valentine authors the annual "Top 10 Trends in Healthcare" for the Governance Institute (over 16 years). He is a nationally recognized author and speaker on healthcare issues, industry trends and its future outlook.
For personalized assistance with this speaker, please call (406) 586-8775 or email: info@innovativehealthcarespeakers.com.
More about this speaker:
Steve Valentine's topics include:
Strategic Planning
Business Planning
Future of Health care
Valuation Studies/Methodologies
Managed Care Strategies
Centers of Excellence
Medical Groups Formation selected
Mr. Valentine is the President of Valentine Health Advisers a management consulting company serving the health care industry.  He also serves as a National Adviser to Guidehouse (an international management consulting firm). With over 45 years of health care experience, he is a leading thinker, author and speaker on health care trends and developing strategies to succeed in this difficult environment. He has worked in over 40 states across the country, specializing in strategy, transactions, and board governance. He co-authors the Top Ten Trends in Healthcare for the Governance Institute (over 16 years).
He has worked with academic medical centers, health systems, hospitals of all sizes and ownership structures.  Additionally, he has worked with various physician organizations, health networks, RHCs, FQHCs and ambulatory deliver systems.  He serves as the Chair of the Northridge Hospital Medical Center, Chair of the Luskin Orthopedic Institute for Children, and Advisory Board for Partners in Care Foundation (a think tank for new delivery models using SDOH).
Mr. Valentine has been interviewed by Los Angeles Business Journal, Modern Healthcare, Los Angeles Times, Health Leader's magazine, Hospitals magazine, HFMA Finance Journal and many more.
As the President of The Camden Group for 23 years, he grew the business to a national healthcare consulting company with five offices throughout the country and managed to have the Company ranked in Modern Healthcare's consulting companies (top 20 for 15 years and top 10 for the last three).  He was the Vice President of consulting services at Premier Inc. and ran the West Coast consulting services.
Mr. Valentine has authored over 100 articles and four books in his career.
Mr. Valentine earned a BS from San Diego State University graduating with Distinction, and a MPA in Health Sciences from the University of Southern California and completed the Ernst & Young Executive Management Program at Northwestern University.
Joe Tye, MBA


Viveka von Rosen, Speaker / Author