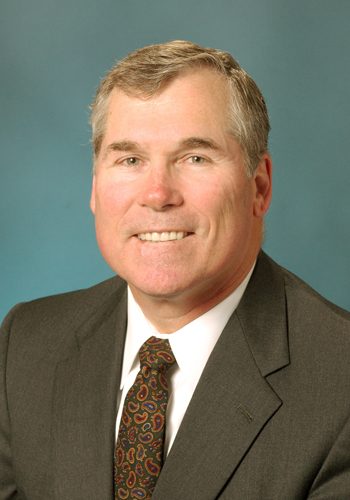 Steven T. Valentine
MPA
Speaker Fee
$6,001 - $9,000
This speaker's honorarium
starts within this price range.
Click Here for our complete
speaker inquiry form.
For personal assistance
regarding any speaker,
please call us at
(406) 586-8775
Steven T. Valentine, MPA
With more than 35 years of health care consulting experience, Mr. Valentine has considerable expertise in the areas of strategic planning, business transactions, mergers, hospital-physician relationships, and financial analysis. Mr. Valentine was the issue editor and an early pioneer on hospital turnarounds (topics in Healthcare Financing: Financially Troubled Hospitals). Mr. Valentine authors the annual "Top 10 Trends in Healthcare" for Trustee. He is a nationally recognized author and speaker on healthcare issues, industry trends and its future outlook.
For personalized assistance with this speaker, please call (406) 586-8775 or email: info@innovativehealthcarespeakers.com.
More about this speaker:
Steve Valentine's's topics include:
Strategic Planning
Business Planning
Future of Health care
Valuation Studies/Methodoligies
Managed Care Strategies
Centers of Excellence
Medical Groups Formation selected
Mr. Valentine is Vice President of Advisory Consulting Services for Premier Inc. Prior to that he was president of The Camden Group, one of the nation's largest healthcare management consulting companies with offices in California, Illinois, New York, Texas, and Massachusetts. Mr. Valentine is often quoted in Payers and Providers, Modern Healthcare, Los Angeles Times, and HealthLeaders, as well as other publications and interviewed on NPR. Mr. Valentine is frequently invited to present his assessment of the industry trends and its future outlook throughout the U.S.
Mr. Valentine has directed numerous strategic planning and merger engagements for a wide variety of healthcare organizations. He is a recognized facilitator of hospital board, medical staff, and management retreats. He is the chair of both the Orthopaedic Institute for Children Board and Strategy and Finance Committee. Mr. Valentine serves on the Program Advisory Board at the USC School of Policy, Planning and Development. He was on the Board and Finance Committee (1996 – 2012) and chaired the Audit Committee of HealthCare Partners, Ltd., an MSO with approximately $2.2 billion in revenue, past Board member of Northridge Hospital Medical Center and also served on the Executive Committee and chaired the Finance Committee of Partners in Care Foundation (a non-profit think tank).
Prior to joining The Camden Group, Mr. Valentine was an engagement executive in Ernst & Young's Health Care Business Advisory Group. His previous experience included senior positions at Amherst Associates, Pacific Health Resources, National Medical Enterprises, and the Health Systems Agency of San Diego and Imperial Counties. He was chosen by California Medicine as one of California's top 100 most influential people in the healthcare field, and he also received a similar honor for Los Angeles County from the Los Angeles Business Journal. He was honored with the USC Health Services Administration Alumni Association Distinguished Graduate Award.
Mr. Valentine earned his bachelor's degree from San Diego State University and his master's degree in public administration and certified health services administration from the University of Southern California. He also completed the Ernst & Young Management program with the Kellogg School at Northwestern University.
Joe Tye, MBA


Viveka von Rosen, Speaker / Author