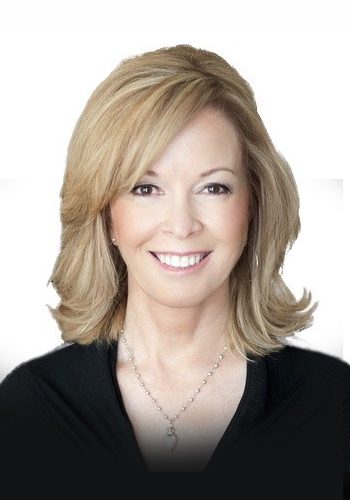 Starla Fitch
MD
Speaker Fee
$9,001 - $12,000
This speaker's honorarium
starts within this price range.
Click Here for our complete
speaker inquiry form.
For personal assistance
regarding any speaker,
please call us at
(406) 586-8775
Starla Fitch, MD
Dr. Fitch is a surgeon and executive coach who delivers dynamic, enthusiastic teaching and training on Beating Burnout, Work-Life Balance, Finding Resilience, and Physician Connection and Leadership. She is the author of the international best-seller REMEDY FOR BURNOUT: 7 Prescriptions Doctors Use to Find Meaning in Medicine.
For personalized assistance with this speaker, please call (406) 586-8775 or email: info@innovativehealthcarespeakers.com.
More about this speaker:
This Speaker's Topics Include:
The 4 Step Plan from Burnout to Balance
The Road to Resilience
The 3 Secrets of Work-Life Balance
Leadership Life Skills
How to Improve the Doctor-Patient Relationship
The Importance of Connection
Starla Fitch, MD is a practicing surgeon, known as "The Connection Doctor." Dr. Fitch is regularly featured on national and local media outlets, including CBS, NBC, FOX, and NPR. She is an executive life coach and featured blogger for The Huffington Post, where her article, "The Secret Lives of Doctors," went viral with over 100K views.
Dr. Fitch has received the Patients' Choice Award and the Most Compassionate Doctor Award—received by less than 3% of physicians in the U.S.
Dr. Fitch went into medicine for the right reasons. She began her career as an oculoplastic surgeon to save the sight of her patients, but not long after she began her practice, the demands of the profession coupled with the bureaucracy of the system began to wear her down. On the verge of burnout, she had to find a way to reconnect with her reasons for becoming a physician in the first place. It was either find the passion for her work once again, or live unfulfilled. She tested and discovered the secrets to attaining fulfillment, connection, and balance in her work and life. Now Dr. Fitch helps other dedicated professionals in a range of industries – from healthcare to corporate to education – do the same.
Dr. Starla Fitch is a board certified ophthalmologist who is fellowship trained in oculoplastic surgery. She graduated from Southern Illinois University School of Medicine, after receiving her Bachelor's degree from University of Southwestern Louisiana and her Master of Science degree from Texas A & M University.
She completed her internship at Baylor College of Medicine in Houston and her ophthalmology residency at University of Washington in Seattle, where she served as chief resident her senior year. She went on to complete her oculoplastic fellowship at Eye Plastic Surgery Associates in Dallas.
Throughout her career, she has received many honors, including election into the prestigious Alpha Omega Alpha Honor Medical Society. Dr. Fitch joined Eye Consultants of Atlanta in 1994, where she is the senior oculoplastic surgeon.
"Starla Fitch was a true inspiration for the family medicine faculty retreat last spring. Her stories touched our hearts and our spirits. She helped us start the discussion regarding physician and team burnout and how we can begin addressing and preventing it. Starla's insights are so practical and timely for the stressors we face as part of the complex healthcare system. She reminds us of the compassion that brought us to this field and of our need to connect and support one another."
Janet Albers, M.D., Chairperson, Family & Community Medicine,
Residency Program Director, Southern Illinois University School of Medicine
"Dr. Fitch was able to take us out of the chaos that is the medical field, and ask us to remember why we went into this profession in the first place. She asked us to step back and look for balance in our lives between the important work we do by running medical practices, and cherishing the time we spend with family and friends. Through humor and life lessons, Dr. Fitch left us energized and ready to take on the world again."
Lynn Wolff, FACMPE, MGMA
"I have seldom seen our students as engaged as they were with your presentation. You have a wonderful facility for touching an audience, a warm and supportive presence, and a genuine gift for erasing the barriers between speaker and listeners. The kind of interaction your talk generated rarely happens — we are all in your debt. Thanks for giving so freely of yourself. This is important work you are doing, and you are doing it with wisdom, with humor, and with grace."
Phillip Davis, Associate Provost,
Southern Illinois University School of Medicine
Diane Egbers, BS, MS


Randolph (Randy) Flechsig, MHA, Former CEO