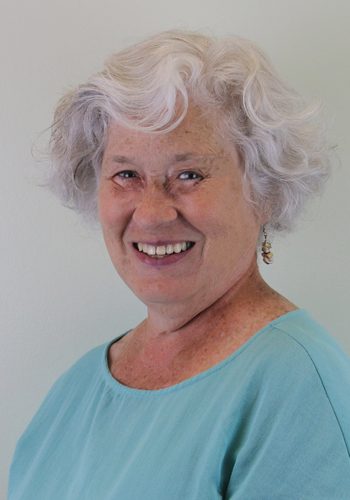 Sandra L. Coletta
Retired COO System, Hospital CEO
Speaker Fee
$6,000 - $9,000
This speaker's honorarium
starts within this price range.
Click Here for our complete
speaker inquiry form.
For personal assistance
regarding any speaker,
please call us at
(406) 586-8775
Sandra L. Coletta, Retired System COO, Hospital CEO
Sandy Coletta describes herself as a woman first, a mother second and a healthcare executive third. Rising through the ranks, she took the reins as CEO at a community teaching hospital recovering from a financial crisis yet still suffering from a quality and image crisis. Within four years, Sandy led the hospital to national recognition for patient safety, achieved dramatic operational improvement through the use of human factor design principles, and created a culture of accountability for both employees and medical staff. Now retired, she continues to utilize her healthcare expertise as a member of the South County Hospital Board Performance Improvement and Quality Committee.
For personalized assistance with this speaker, please call (406) 586-8775 or email: info@innovativehealthcarespeakers.com.
More about this speaker:
The Owl Approach:
Many leaders have been trained to keep their personal lives, their humanity outside of the work setting, women in particular. This session will provide a how to guide for storytelling using actual examples of stories that I shared with my staff while serving as President of Kent Hospital.
This entertaining session will help both aspiring and experienced leaders open themselves up and use their own life stories to enhance employee engagement and help achieve organizational goals.
Session Objectives:
Attendees will learn how to know when personal storytelling will be most effective.
Attendees will learn how to "discover" their stories and tell them in a compelling way.
Attendees will learn how to connect the desired message to their staff through the moral of the story.
Most importantly, everyone in attendance will connect with at least one of the stories that I share and from that find the motivation to give it a try themselves!
Doing the Right Thing is Always the Right Choice: The Owl Approach to Decision-Making:
There are thousands of decisions made each day and countless sources of wisdom as to how to best approach them. This session will assess the challenges a leader faces in decision-making, how choices are made and why focusing on who is impacted can be the critical difference.
Session Objectives:
Attendees will acquire an understanding of their own willingness and ability to do the right thing.
Attendees will be given tools to use to assist them in discerning the right thing and to test the validity of what their instinct tells them is right.
Attendees will be prepared to face the consequences of their choices, whether they prove to have been right or wrong.
She added a title of system COO to her duties, for Care New England in July 2012 and served for 5 years. Sandy serves on the RI Board of Medical Licensure, and on the boards of the Roger Williams Zoological Society and The Wildlife Clinic of RI.  She is also a member of the General Federation of Women's Clubs and currently serves as President of the South County RI Chapter.
An advocate for patient safety, Sandy has been acknowledged for the settlement of a major public lawsuit through her acknowledgement and apology for the errors that occurred in the care of the patient, Michael J. Woods. The Michael J. Woods Institute at Kent Hospital was established in his honor to redesign healthcare from a human factor perspective, with the full support and participation of the victim's brother, James Woods and his attorney. Her experiences were published in the second edition of Using Human Factor Engineering to Improve Patient Safety, by John W. Gosbee and others and In the Frontiers of Health Service Management.
Frequently asked to explain the decision making that led to the apology, she simply replies, "I just did what my mother taught me to do."
I have proudly walked the Union beat for over 30 years now. Every institution, business, labor, political, civil, religious, etc. would be far better off with a leader like Sandy Coletta. But they would have to be willing to take the leap of faith that comes with original thinking in place of conventional wisdom.
John (Jack) V. Callaci
Director, Collective Bargaining and Organizing, United Nurses and Allied Professionals
Sandy brings together leadership lessons and insights with her heartfelt personal reflections for how to build your own creative style as a successful leader. Her book is easy to read but makes you think at the same time. It gave me some wonderful ideas about how to be human yet professional and very impactful as a leader. I'll be gifting it to others and reading it again and again!
Kate Goonan, M.D.
Managing Director, Navigant Consulting
Kenneth R. Cohen, PhD

Bryan J. Dodge, Speaker