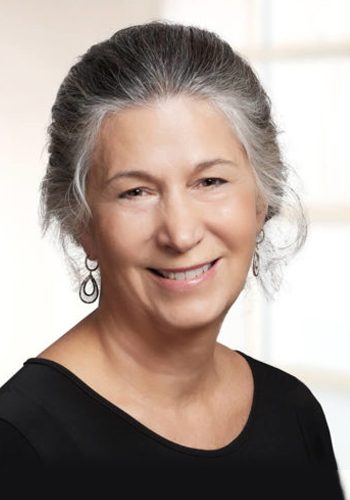 Mary Koloroutis
MSN, RN
Speaker Fee
$6,000 - $9,000
This speaker's honorarium
starts within this price range.
Click Here for our complete
speaker inquiry form.
For personal assistance
regarding any speaker,
please call us at
(406) 586-8775
Mary Koloroutis, MSN, RN
As a co-creator, author, and editor of the Relationship-Based Care series of books and seminars, as well as numerous other award-winning books, Ms. Koloroutis works with health care organizations to create the best possible experience for patients, families, and all who work in healthcare.Mary is CEO of Creative Health Care Management and partners with healthcare organizations to improve quality, safety, patient experience, staff and physician satisfaction, and financial performance by improving relationships.
For personalized assistance with this speaker, please call (406) 586-8775 or email: info@innovativehealthcarespeakers.com.
More about this speaker:
Areas of Focus:
The Importance of Conversation in Advancing Relationship-Based Cultures
The Formula for Healthy Relationships
The Three Key Relationships: Self, Team, Patients & Families
Loving Leadership
Transformational Leadership
Leadership Development; Individual and Team Coaching
Creating Therapeutic Relationships Despite Chaotic Work Environments
Competencies of the Most Effective Clinicians
Relationship-Based Care Design and Implementation
Most recently, Mary is the co-author and co-editor, with David Abelson, MD, of Advancing Relationship-Based Cultures, which has won the prestigious American College of Healthcare Executives James A. Hamilton 2018 Book of the Year award, and the Sigma Theda Tau Book of the Year, 2019. She has worked extensively with leadership teams as a consultant, thought partner, and coach.
Ms. Koloroutis has a unique ability to explain the work of caring in language that clarifies and deepens meaning. She is known as an innovator, creator, and gifted facilitator. One of Mary's most far-reaching programs, Re-Igniting the Spirit of Caring, helps members of the health care team transform their workplaces into cultures where relationships thrive, appreciation is openly expressed, and caring and healing are front-of-mind priorities for staff and administrators alike.
Her approach blends the practicalities of care delivery with ethical necessities. This blending is most evident in the workshop See Me as a Person: Four Practices that Improve Quality, Safety, and the Patient Experience and the book See Me as a Person: Creating Therapeutic Relationships with Patients and their Families, both co-created with psychologist Michael Trout. These offerings emphasize the importance of establishing a therapeutic connection with each person needing care as a fundamental condition for healing. It also asserts the importance of understanding one's own emotional responses as a prerequisite to being present with another person.
In a career spanning more than 40 years, Mary has been a staff nurse in oncology and labor and delivery, a clinical manager, and an administrator for a patient care division. She served as co-chair of an ethics committee in a large tertiary center for ten years. She has her BSN from Mary-Hardin Baylor University in Belton, Texas and earned an MS in nursing administration from the University of Minnesota. She currently lives in Champaign/Urbana, Illinois.
Ross/ Kidwell, The Power of Two


Sanjaya Kumar, MD, MPH, M.Sc.