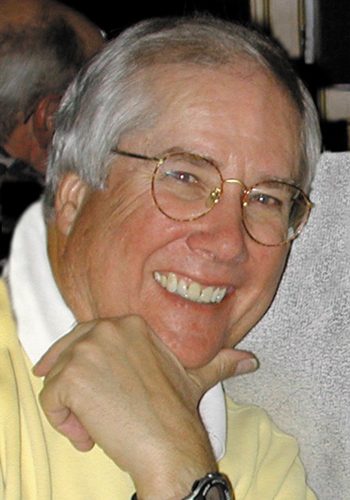 Mark Scott
Speaker, Former Hospital CEO
Speaker Fee
$6,001 - $9,000
This speaker's honorarium
starts within this price range.
Books by this Speaker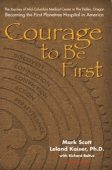 Courage to Be First
Click Here for our complete
speaker inquiry form.
For personal assistance
regarding any speaker,
please call us at
(406) 586-8775
Mark Scott, Speaker, Former Hospital CEO
Mark Scott is a nationally known healthcare visionary and a highly-rated speaker for hospitals, health systems and healthcare associations nationwide. As former CEO of Mid-Columbia Medical Center in The Dalles, Oregon, Mark implemented a first-of-its-kind culture change to the hospital bringing it national accolades, recognition and awards.
For personalized assistance with this speaker, please call (406) 586-8775 or email: info@innovativehealthcarespeakers.com.
More about this speaker:
Mark's Presentations include:
Courage to Be First: Lessons from the Mid-Columbia Journey (60 Minute Keynote)

Courage to Be First relates the story of a small, rural Oregon hospital's successful attempt to profoundly change for the better the way patients and their families experience their healthcare, an effort that led to a remarkable transformation of an entire organization and the man who directed it.  It also captured the attention of renowned healthcare futurist Leland Kaiser, Ph.D., who, upon the 2001 retirement of Mid-Columbia Medical Center president Mark Scott, proposed co-authoring a book to chronicle the hospital's story and to share its accompanying lessons in managerial innovation and personal growth.During Mark's presentation he relates the story of the evolution of Mid-Columbia Medical Center, and links the key elements of his journey to Leland Kaiser's principles of courage and leadership.  Healthcare managers will be challenged and inspired to adopt the strategies and behaviors that both Mark and Leland attribute to successful transformational leaders.

"The Producers": Staging a Memorable Healthcare Experience (90 Minute Keynote)

The rapid rise of the experience economy requires that healthcare providers see their traditional role through new lenses. In this new world, healthcare professionals are now experience producers who must intentionally design superior and memorable patient and employee experiences. Through this visionary yet practical presentation, Mark Scott demonstrates the design of experiences in six fundamentally new and different ways.Mark will highlight interesting examples from various experience-oriented companies across several industries, including Disney, The American Girl Place, Geek Squad, ING Direct Café, and Cerritos Library. He will further show how progressive healthcare organizations are applying these learnings as he leads his audience through a tour of Mid-Columbia Medical Center in The Dalles, Oregon, and Montefiore Children's Hospital in The Bronx, New York.

"The Producers" is customized to teach audiences how to design and choreograph the right combination of "actors," "props" and "themes" to stage experiences that will create stellar patient and employee satisfaction, loyalty and – importantly -- revenue growth.

"The Producers Script": An Experience Design Workshop (90 minutes)


Every great patient experience begins with a well-designed script. "The Producers Script" workshop builds on the experience design general session by giving session attendees the tools needed to write and execute an experience script. In this hands-on rehearsal, attendees will work in small groups to apply the principles of intentional, memorable, and individual experience design in a variety of challenging situations. By the end of this workshop, audiences will have the background to develop Act 1 of a new healthcare experience.A single 90-minute workshop covers two of the six facets of Starizon's Experience Design process. To stage an all-day workshop, Mark can lead two additional 90-minute sessions and cover four more of the six facets for a complete "Six Ways" scripting experience. A break is scheduled after sessions 1 & 2 (usually lunch) and session 3 takes place in the afternoon.
Mark embraces a strong commitment and passion for changing the landscape of the healthcare experience. As a pioneer in culture change and development, he brings an intimate understanding of the strategic and tactical experience required for initiating and sustaining organizational transformation. Mark's storytelling strengths and unique personal style come alive in dynamic keynote addresses and break out sessions that focus on staging healthcare experiences and transformations – both for patients and staff.
He offers audiences invaluable insights, experience and knowledge from being the CEO of Mid-Columbia Medical Center in The Dalles, Oregon from 1985 to 2002. Lewis and Clark camped by the waterfalls on the Columbia River just below where the hospital is now located. This inspired Mark Scott to have the courage to create the first Planetree hospital in the US. As a result of Mark's ground-breaking leadership, the hospital received national accolades, recognitions and awards including: "100 Best Companies To Work For In Oregon", one of 15 hospitals to be noted by Modern Maturity as a hospital with heart, the first hospital in the nation to implement the patient-centered Planetree philosophy system-wide, and the highest accreditation score in 2001 from the Joint Commission on Accreditation for Healthcare Organizations (JCAHO).
In addition, Mark was featured on Bill Moyers' 1993 PBS special "Healing and the Mind" series, where Mid-Columbia Medical Center was the focus of a segment entitled "The Art of Healing."  While at Mid-Columbia, over 1,100 hospital executive teams visited the hospital to seek his counsel and advice.  He is the co-author with noted healthcare futurist Dr. Leland Kaiser of the book, Courage to Be First: the Journey to Changing a Hospital's Culture (Second River Healthcare Press 2009).
Mark is an owner, senior guide and coach who serves as an integral resource to clients for Starizon, an experience design consultancy based in Keystone, Colorado . Additionally, Mark currently offers his energy and guidance on numerous foundation boards, including the Knights of the Healthcare Roundtable.
Mark's business and personal lives mirror each other in the fact that he constantly seeks challenges…whether climbing the highest mountain peaks or rafting the strongest rivers in the Northwest, rowing his own raft down the Colorado River , or riding his beloved Harley cross-country.
John Rossman, Innovator/Consultant


Michelle Segar, PhD, MPH, MS