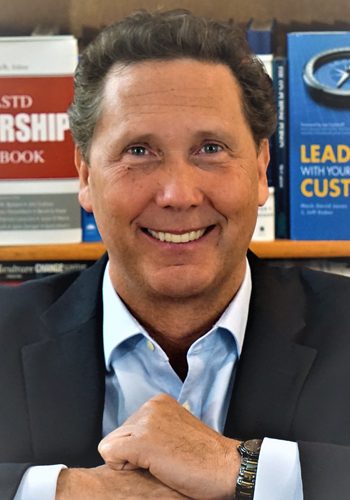 Mark David Jones
Speaker
Speaker Fee
$9,000 - $12,000
This speaker's honorarium
starts within this price range.
Click Here for our complete
speaker inquiry form.
For personal assistance
regarding any speaker,
please call us at
(406) 586-8775
Mark David Jones
Mark David Jones is a highly demanded speaker and acclaimed author—working with dozens of Fortune 500 companies, large governmental agencies and numerous international corporations. Mark's dynamic and engaging style has earned him a reputation as an inspirational world-class expert – driving audiences to action.
For personalized assistance with this speaker, please call (406) 586-8775 or email: info@innovativehealthcarespeakers.com.
More about this speaker:
Mark's Most Requested Topics:
The Power Behind the Pixie Dust: Disney's Service Secrets Revealed!
Creating Your Leadership Legacy: The Blueprint of World Class Legends
Consistent Service Excellence – The Little Steps that Get Big Results!
A Behind-the-Scenes Look at the World's Most Respected Companies
Building a World-Class Culture from the Inside, Out
The Critical Core: The Foundation that Drives Every Great Business
Real-World Branding: The True Secret of World-Class Success
Kicking (Bleep) and Taking Names: Take The Competitive Edge You Need Now!
World-Class Secret: Development as a Proven Revenue-Increasing Strategy
Breaking the "Program of the Month" Cycle FOREVER!

Transform results in your margin AND your mission!
Times in Health Care are particularly difficult right now. Reform efforts, Managed Care, HCAHPS - this is no time for fads or academic theory. To achieve your potential, you need an expert who has the rare understanding of the unique challenges faced by your industry and the operational experience of working with the most respected and successful organizations in the world: Mark David Jones.
Health Care professionals just like you have realized:
increases in staff and patient satisfaction
patient volume rise significantly
decreased turnover
increased margins, higher cash flow, reduced risk, higher bond rating
Specializing in health care consulting, Mark David Jones has proven success with some of the most successful health care systems, hospitals, and medical groups in the world. By implementing best practices from both healthcare and other industries, you get the best solutions for every facet of your operation.
Renowned medical operations like Johns Hopkins, Mayo Clinic, Cleveland Clinic, Mount Sinai – achieve consistent results because they combine clinical excellence with the operational strategies used by world-class business organizations. You can learn those "behind-the-scenes" secrets as well.
Having grown up in a family of healthcare executives and practitioners, Mark understands the challenges and joys of working to make patients well and to put "care back in healthcare."
Mark's accomplished career at Disney spanned 26 years, working in a wide variety of leadership roles in Operations, Entertainment, Guest Relations, Transportation, Resorts, and Human Resources.
At Disney, Mark worked with Fred Lee as part of the team that brought Fred to the Disney Institute and was a co-lead for the project designing a program to apply the Disney approach to the healthcare profession. He asked Fred to join Disney to "confirm credibility" to their program. Fred added his decades of experience and provided many examples of how the Disney approach to leadership, employee engagement, customer service, and operational excellence could elevate most any healthcare operation. Mark also worked with Fred Lee to write an implementation book for If Disney Ran Your Hospital to "connect the dots between knowing and doing." Mark and Fred were preparing to write the final draft when Fred tragically fell ill and passed away. This book is now in its final stage of editing.
In 1992, during Mark's doctoral studies at the University of Florida, Mark was recruited to work with the Federal Aviation Administration. As the organization's senior consultant, Mark was heavily involved with the Department of Transportation's operational redesign – spearheading initiatives such as executive development, assessment and design, change dynamics, self-managed/directed work teams, and train-the-trainer programs. Mark also began consulting extensively with healthcare organizations world-wide.
Mark returned to the Walt Disney World Resort in 1996 when requested to lead the growth of the Disney Institute Professional Programs. While in this role, Mark was in charge of Leadership, Creativity & Innovation, and Quality Service Initiatives. He also designed and developed the healthcare programs in quality service and people management, with the concepts that later were included in the best-selling healthcare  management book If Disney Ran Your Hospital, by Fred Lee. In recognition of his contribution to the Disney organization, Mark was nominated for the prestigious "Partner's in Excellence" award—Disney's highest regarded corporate award.
Mark leads a group of former Disney executives/leaders in helping organizations of all sizes achieve world-class excellence. Specializing in the healthcare and service industries, Mark and his expert team has a long list of proven success stories.
"We've had consultants come and go, but none have been as impactful as Mark David Jones.  Where other speakers know about some things, Mark has actually done them.  Anyone can read a book.  With Mark, you get proven, real-world tools – and our company is still buzzing about how exciting his session was.  We're already planning an event so we can have him return!"
Blue Cross-Blue Shield-- KS
"WOW!  I've never seen anyone combine it all like Mark did!  Humor, serious business solutions, and fascinating inside stories that no one else shares.  Our team can't wait to start implementing his suggestions!"
Cleveland Clinic-- KL
"Mark David Jones is the most versatile, dynamic, and "easy to do business with" speaker I have hired in 20 years."
General Electric-- DA
William F. Jessee, MD, FACMPE


Jay Kaplan, MD, FACEP