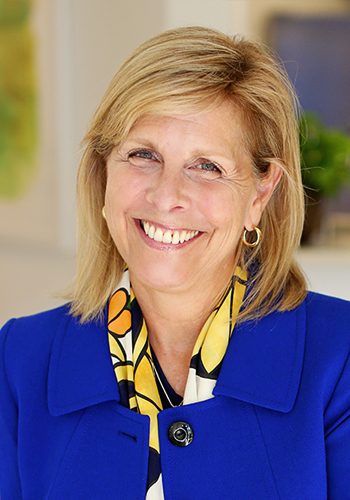 Kristen Lombard
PhD, RN, PMHCNS-BC, AHN-BC
Speaker Fee
$3,000 - $6,000
This speaker's honorarium
starts within this price range.
Click Here for our complete
speaker inquiry form.
For personal assistance
regarding any speaker,
please call us at
(406) 586-8775
Kristen Lombard, PhD, RN, PMHCNS-BC, AHN-BC
Kristen has been a pioneer, a spirited and innovative thought leader in the fields of Relationship-centered Care, circle practice and integrative care. She excels at guiding individuals and organizations toward authentic, compassionate and positive leadership at all levels of an organization. Kristen models, facilitates and inspires individuals to transform their healthcare cultures into places where they can thrive personally, become stronger team members who therefore, together, deliver exceptional, safe and quality patient & family experiences.
For personalized assistance with this speaker, please call (406) 586-8775 or email: info@innovativehealthcarespeakers.com.
More about this speaker:
Of particular interest now is using her expertise to provide thoughtful and safe spaces to address the ongoing COVID-19 fallout of moral distress, secondary trauma and positioning healthcare for resilience and rising strong!
RISING STRONG FROM ADVERSITY
Are you ready to explore your professional and personal journey through COVID-19, to reckon with your story, rumble with Truth in its diverse expressions, and integrate your learnings by daring to revolutionize a new ending to your story?
Rising Strong from adversity is based on the work of Brene Brown.
PERFECTLY IMPERFECT (2 hour, ½ day, 1 day)
Do you aspire to be a Recovering Perfectionist? This workshop will help you take your life back (!) and have company on the journey to increased self-awareness, better boundaries, clarity of purpose, resilience and less stress. You will feel happier, have better work/life balance and feel more connected with yourself and others. Doing this work will change your life - really.
BRAVING IN HEALTH CARE LEADERSHIP (50 mins, 90 mins, ½ day, 1 day)
Leaders in health care are committed to excellence in care delivery for our patients, residents, clients and their families.  Leaders who practice resilience, prioritize self-care and self-mastery in their leadership are more likely to thrive, innovate, create, and positively contribute in their practice.  Based on a highly experiential methodology from the research of Dr. Brene Brown, experiences designed for work with organizational leaders to lead with courage and deepen trusting work environments.
THE MYTHS OF VULNERABILITY: DARING GREATLY AS LEADERS (½ day or full day)
We cannot successfully lead without being vulnerable and yet there are misconceptions about what it means to be vulnerable! We invite you to explore the myths of vulnerability and how we can support each other in our shared humanity and wholeness with courage, compassion and connection.
RISING STRONG IN THE ARENA OF HEALTH CARE (½ day or full day)
The research and books of Brene Brown have taught the world about the importance of understanding vulnerability, strengthening shame resilience and learning how to be daring and brave as we fully show up in our work and personal lives. If we choose to live wholeheartedly and with courage, we will fall – it is inevitable. What does the research show us about those people who are brave, who fail and then get up and are prepared to do it again? What can we learn from the Rising Strong process of becoming braver leaders? This method involves a reckoning, a rumble and a revolution!
Learning Outcome:  Learner will describe and employ a method of how to show up and be brave before, during and after failure, struggle, disappointment and setbacks.

SELF-COMPASSION IN THE ARENA OF HEALTHCARE (90 minutes, ½ day or 1-day workshop)
No matter our role in our organization, we are being called to be resilient, courageous, compassionate and connected with ourselves, our colleagues, and our clients. Our challenge is to steadily cultivate our personal resilience for those times when we encounter stressful experiences, and meet them with compassion and empathy for ourselves and others. In this workshop we will take own self-compassion assessment before the class and work from those results, reflect, learn new practices, and have meaningful and productive conversations that matter on this topic.
Additional Presentations Also Available
Kristen Lombard, PhD, RN, PMHCNS-BC, AHN-BC is a Certified Daring Way™ Facilitator and coach for all levels of your organization. She facilitates workshops based on the work of Brene Brown's research which focuses on cultivating courage and shame resilience, work with vulnerability and compassion and embody wholehearted living and leading. The Daring Way™ work challenges us to Show up. Be seen. Live brave. She is currently the Interim Dean of Nursing at Pacific College of Health & Science.
Kristen is a Circle Carrier of the Circle Way model of circle practice. She has facilitated circle practice in large and small healthcare systems in the US and abroad. Circle practice has become a valued model of interprofessional collaboration, deepening collegial trust, communication and appreciation for each other. It is also an effective model to integrate into Shared Governance decision-making.
Kristen has presented internationally, authored numerous papers and presentations, and her work has been published in professional journals and books. She has also been a contributing lead author in the ACHE (2018) and Sigma Theta Tau (2019) award-winning book of the year, Advancing Relationship-based Cultures (2018). She is a qualitative researcher with interests in circle practice, authentic presence, vulnerability and shame resilience, Relationship-Based Care, reflective practice, and caring-healing processes.
She developed her skills in transformational leadership in the consultant, Clinical Nurse Specialist, director, nurse manager, clinician, and program development roles in hospital, long-term care, and home care settings; private practice; and ASN/BSN/MSN education. She has expertise in teaching about Relationship-Based Care, the therapeutic relationship, circle practice, and mindfulness and integrative practices with interprofessional colleagues and lay people. Her work inspires stronger relationships with self and others, improved relational competence, enhanced communication, deeper trust, resilience, authentic connection and joy! Sometimes all at once!  Kristen is an energetic and effective collaborator committed to developing agile, caring, and insightful leaders and teams.
Dr. Lombard, an advanced practitioner of meditation and Circle Practice, a Certified Healing Touch Practitioner, a Therapeutic Touch practitioner, and a Reiki Master. She is author or co-author of many scholarly articles and book chapters, including "Embedding Relational Competence", "The Circle Way to authentic leadership," "Relationship-Based Care and meaningful recognition:  A formula for success in long term and sub-acute care," and "Creating space for reflection: The importance of presence in the teaching-learning process."
Lombard, K., Wright, D. & Nichols, T. (2017). Embedding relational competence in M. Koloroutis and D. Abelson, Eds.,
Advancing Relationship-Based Cultures. Minneapolis, MN: Creative Health Care Management.
Lombard, K. & Horton-Deutsch, S. (2017). Creating space for reflection: The importance of presence in the teaching-learning process. In G. Sherwood and S. Horton-Deutsch, Eds.,
Reflective practice: A framework for engaging learners in education and practice. Indianapolis, IN: Sigma Theta Tau Press.
Lombard, K. (2016). The Circle Way to authentic leadership. Nursing Management, 5, 13-16. Sweeney, C.D. & Lombard, K. (2016). Relationship-Based Care and Meaningful Recognition:  A Formula for Success in Long Term and Sub-Acute-Care. The Director, 1, 1-8.
Lombard, K. & Horton-Deutsch, S. (2012). Creating space for reflection: The importance of presence in the teaching-learning process. In G. Sherwood and S. Horton-Deutsch, Eds., Reflective practice: A framework for engaging learners in education and practice. Indianapolis, IN: Sigma Theta Tau Press.
Lombard, K. (2011). Nurses' experiences of the practice of the PeerSpirit Circle model from a Gadamerian philosophical hermeneutic perspective. (Doctoral dissertation, Indiana University-Purdue University).
Lombard, K. (2009, October) Where is my community? PeerSpirit Circle Tale. Retrieved from www.PeerSpirit.com, October 2009
Fred M. Lee, Author


Scott E. Malan, BA, MA