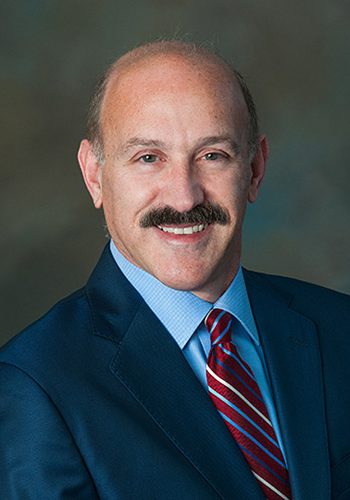 Kenneth R. Cohen
PhD
Speaker Fee
$6,000 - $9,000
This speaker's honorarium
starts within this price range.
Click Here for our complete
speaker inquiry form.
For personal assistance
regarding any speaker,
please call us at
(406) 586-8775
Kenneth R. Cohen, PhD
Dr. Cohen has dedicated his career to helping healthcare organizations like Geisinger, the Cleveland Clinic, and MedStar Health apply proven science to their executive recruitment, selection, development and retention practices.Dr. Cohen also specializes in conducting Evidence-Based Organizational Redesign Assessments. These help identify which of the current or potential leaders in an organization are most likely to thrive within a restructured or merged enterprise. By doing so, organizations leverage their current leaders' proven experiences, strengths and career interests to their mutual advantage.
For personalized assistance with this speaker, please call (406) 586-8775 or email: info@innovativehealthcarespeakers.com.
More about this speaker:
Topic Samples:
Leadership Secrets of Malcolm Baldrige National Quality Award Recipient CEOs: Evidence-Based Research Findings
Evidence-Based Survival Strategies: What CEOs Want and Need from their HR Leaders
Evidence-Based Organizational Redesign: customized strategies to accomplish more with fewer resources
No More Revolving Door – Best Practices for Hiring the Right People the First Time
Transformational Leadership in Changing Times
Behavioral Interviewing: How to Improve Your Hiring Quotient,
Positive Approaches to Recruitment and Retention – From the CEO to Physicians
Dr. Cohen founded the Evidence-Based Executive Search and Assessment firm The Synergy Organization in 1988 after discovering significant gaps and opportunities for improvement within the executive search industry. He's dedicated his career to helping healthcare organizations apply proven science to their executive recruitment, selection, development and retention practices.
As an experienced, organizational psychologist, he found that search firms looked at degrees and years behind a desk but fell far short on identifying the most important details that distinguish the best executives from the rest! This drove him to "build a better mousetrap" for clients and help stop the costly cycle of executive turnover.
He also created the proprietary Synergy Screening System® that simplifies the challenging task of hiring the right senior executives, thus breaking the costly cycle of executive turnover.
It is currently being used as a standard practice by many respected healthcare organizations around the country and the documented results include:
Increased productivity, profitability and engagement, along with
Reduced expense and turnover.
Since founding Synergy, Dr. Cohen has helped many of the most progressive acute care hospitals and health systems across the U.S. to effectively and efficiently recruit, select, develop and retain extraordinary leaders. Healthcare organizations like Geisinger, the Cleveland Clinic, and MedStar Health trust Synergy and have come back to The Synergy Organization, on average at least five times, for help in recruiting, selecting, developing and retaining the right healthcare leaders.
His own demonstrated commitment to Metrics, Quality and Productivity and to providing World Class Service is evidenced by his firm's ongoing application of the Baldrige Performance Excellence Program standards and by his being the Founding Sponsor of the Harry S. Hertz Leadership Award.
Dr. Cohen has been recognized for leading several respected national research studies involving "Best Practices in Healthcare Leadership". He has conducted many seminars on effective leadership, recruitment, selection, executive development, and retention strategies for many respected healthcare organizations including the American College of Healthcare Executives (ACHE) and several State Hospital Associations.
Dr. Cohen has taught at the graduate and undergraduate level. He has been published in or interviewed for professional journals and publications including Board Room Press, Healthcare Executive, Healthcare Informatics, Hospitals and Health Networks, Nursing Homes, The Wall Street Journal, and Trustee.
Cheri Clancy, MSN, MS, RN, MEA-BC, CPXP


Sandra L. Coletta, Retired System COO, Hospital CEO