Kathleen Bartholomew
RN, MN
Speaker Fee
$6,000 - $9,000
This speaker's honorarium
starts within this price range.
Books by this Speaker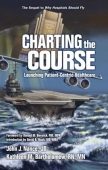 Click Here for our complete
speaker inquiry form.
For personal assistance
regarding any speaker,
please call us at
(406) 586-8775
Kathleen Bartholomew, RN, MN
Kathleen was voted one of the "Top 20 Leaders in Healthcare" by Health Leaders Media after her groundbreaking work in transforming the physician-nurse culture. An expert in hospital culture and conflict & confrontation, Kathleen motivates her audiences with practical tools to form the barrier-less relationships which are the most critical foundation of successful healthcare organizations.She speaks to hospital leadership and staff, hospitals boards, nursing leadership, and the military about safety, communication, cultural change and leadership. From the bedside to the boardroom Kathleen applies research to practice with humor and an ethical call to excellence.
For personalized assistance with this speaker, please call (406) 586-8775 or email: info@innovativehealthcarespeakers.com.
More about this speaker:
Kathleen Bartholomew's programs include:
3-Part Nursing Leaders Program (Virtual/Webinar, In-Person or Hybrid)
The Dauntless Nurse: An Urgent Call for Leadership at Every Level  - The Dauntless Nurse: Communication Confidence Builder also available to read
Leading a Patient-Centric Culture: Beyond Scores and Stats
Healing Nurse-to-Nurse Hostility & Creating Healthy Relationships
How Professionals Communicate
Nursing Leadership: "If Not Us, Then Who?"
Creating Collegial: Building Collegial Physician-Nurse Relationships
Creating Community: The Key to Recruitment and Retention
Building the Patient-Safety case for Community at Work
A Passion for the Art of Nursing
Bartholomew - Speaking Topic Outlines
Before turning to healthcare as a career in 1994, Kathleen Bartholomew held positions in marketing, business, communications and teaching.  It was these experiences that allowed her to look at healthcare from a unique perspective and offer unprecedented insights to healthcare leaders.
As the manager of a 57 bed surgical unit in Seattle, Kathleen quickly recognized that creating a culture where staff felt a sense of belonging was critical to retention. During her tenure as manager, staff, physician and patient satisfaction reached the top marks in the nation as she implemented her down-to earth strategies for creating accountability in community. This work laid the foundation for her Master's thesis on Physician-Nurse Communication and subsequent work on Peer to Peer Hostility.
A well-known but often over-looked business mantra is "culture kills the best of strategies".  Kathleen Bartholomew is an international expert and author of five books on healthcare relationships and culture.  A national speaker for over 18 years, she motivates and educates leadership at every level to understand their culture and harness the maximum amount of power within their organizations in order to produce sustained cultural change.
Kathleen is an internationally recognized speaker in the healthcare culture. She speaks to the military, board members, physicians, hospital leadership, and staff.   She is best recognized for her ability to craft a message specific to each of these groups and to not only engage all in a common vision, but motivate her audiences to take action.
Kathleen consistently captures her audience with groundbreaking research and the power of story as her participant evaluations illustrate.  Healthcare leaders are intrigued by her research on perception vs. reality and the failures of group decision making.  She educates healthcare leaders & boards on the role of power and culture in organizational health and enhances their skill and ability to build trust. As Jim Nathan, CEO of Lee Memorial said, "She unleashed a wave of information that had been traveling underground and things kept coming out of the woodwork for weeks."  This underground 'wave' is the culture of an institution -  and the most monumental challenge to patient safety and leadership.
Kathleen's passion is infectious.  Participants consistently appreciate her practical tips and insights.  Her thoughtful presentations inter-laced with research reawaken every employee's commitment to quality and safety. Everyone that hears her is transformed.
"It was so nice to meet you on Tuesday at the SCA Health Acela Patient Safety Meeting.  Your presentation and words resonated with us.  At our center we are experiencing many of the challenges you addressed with the group.  You shared with us your philosophy on how it was practiced on the floor you oversaw. We absolutely loved the approach and would like to embrace it at our center and instill a culture based on your philosophy.
Thank you so much.
With appreciation,"
Regina L.
Director of Nursing
"Kathleen's expertise in the field of peer to peer relationships, communication and leadership is extraordinary. The material she presents is always relevant to nurses – not only to those in formal leadership positions but to all nurses, including nurses who practice at the point of care. She offers practical tools that assist learners in taking communication to the next level".
Debra Pilling Hastings, PhD, RN-BC, CNOR(E)
Director, Continuing Nursing Education
Dartmouth-Hitchcock
"I wanted to tell you that you received rave reviews from the nurses attending the Symposium.  Everyone thought your session was one of the best, and most valuable of the two days. The intimate seating arrangement and interactive discussions, made each nurse feel they had a voice. Not only did you give the nurses exactly what we were striving for - you exceeded all expectations."
LCMC Health
"Your presentation offered attendees interesting and unexpected insights into work relationships in healthcare. Your perspective offered real life examples of situations that can potentially have an impact not only on the nurses' levels of stress but also on patient safety."
Chief Innovation Officer
Allegheny Health Network
"Ms. Bartholomew,
I wanted to take a moment and personally thank you for speaking at the MUSC leadership retreat a few weeks back.  You are inspiring to all health care professionals but especially us nurses. Know that your work is appreciated and taken to heart.   People around here are still talking about you and your dynamic presentation.
Thank you, from this generation of nurses and the next…  We will make a difference!"
Mark D., RN
Pediatric Flight Nurse
MEDUCARE
Medical University of South Carolina
"Extraordinary – (she) spoke to the heart of nursing care and the need to find common ground with physicians and others."
BEACON Collaborative
Click Here to read COPIC recommendation letter 12/2019
Click Here to read Nebraska Hospital Association's recommendation letter.
**********
2013 ACHE Congress Reviews:
Leading a Patient Safety Culture: Successful Strategies for Sustained Change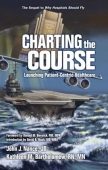 Charting the Course: Launching Patient-Centric Healthcare
This speaker in the news: 
Kristin Baird, RN, BSN, MHA


Jeffrey C. (Jeff) Bauer, PhD