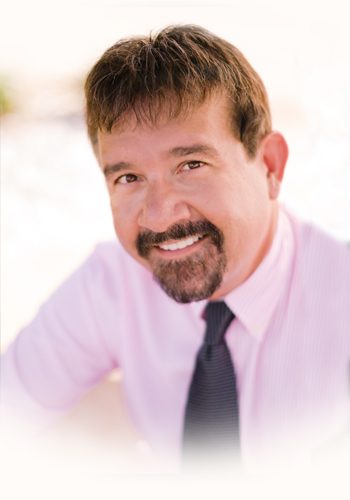 Joseph A. Michelli
PhD
Speaker Fee
$12,001 +
This speaker's honorarium
starts within this price range.
Books by this Speaker
Click Here for our complete
speaker inquiry form.
For personal assistance
regarding any speaker,
please call us at
(406) 586-8775
Joseph A. Michelli, PhD
Joseph A. Michelli, PhD, is an internationally sought-after speaker and best-selling author, who transfers his knowledge of exceptional business practices to develop joyful and productive workplaces with a focus on the total customer experience. Attract and retain team members & customers. Develop a world-class service culture. Drive repeat business & referrals. Create best-in-class human experiences. Leave a lasting & purposeful legacy.His insights encourage leaders and frontline workers to grow and invest passionately in all aspects of their lives.
For personalized assistance with this speaker, please call (406) 586-8775 or email: info@innovativehealthcarespeakers.com.
More about this speaker:
Dr. Michelli's presentations include: 
STARBUCKS Experience - 5 Principles for Turning Ordinary into Extraordinary
The Zappos Experience – 5 Principles to Inspire, Engage, and WOW
Prescription for Excellence – Leadership Lessons for Creating a World Class Customer Experience from UCLA Health System
The New Gold Standard: Leadership Principles for Creating Legendary Customer Experiences (Ritz-Carlton Hotel Company)
When Fish Fly: Lessons for Creating a Vital and Energized Workforce
Dr. Michelli is a Wall Street Journal, USA Today, Publishers Weekly, Nielson BookScan, and New York Times #1 bestselling author. His latest book is The Airbnb Way: 5 Leadership Lessons for Igniting Growth through Loyalty, Community, and Belonging. Joseph's other titles include Driven to Delight: Delivering World-Class Customer Experience the Mercedes-Benz Way, Leading The Starbucks Way: 5 Principles for Connecting with Your Customer, Your Products, and Your People, The Zappos Experience: 5 Principles to Inspire Engage and WOW, Prescription for Excellence: Leadership Lessons for Creating a World-Class Customer Experience from UCLA Health System, The Starbucks Experience: 5 Principles for Turning Ordinary into Extraordinary, The New Gold Standard: 5 Leadership Principles for Creating a Legendary Customer Experience Courtesy of The Ritz-Carlton Hotel Company, and When Fish Fly: Lessons for Creating a Vital and Energized Workplace which was co-authored with the owner of the "World-Famous" Pike Place Fish Market in Seattle.
Dr. Michelli worked for over a decade as a medical psychologist in a hospital setting. Subsequently, he worked as an organizational development specialist for a large hospital system. Dr. Michelli helped hospitals in that system create a unified corporate culture, implement patient service initiatives, enhance staff engagement, and merge cultures when that system joined with another hospital group.  Dr. Michelli has studied and written about cutting edge customer experience at businesses such as the world famous Pike Place Fish Market, Starbucks Coffee, The Ritz-Carlton Hotel Company, and UCLA Health System. Blending his education and work background (both in and out of healthcare), Dr. Michelli delivers a powerful message about patient care and practical ways to create the ultimate staff and patient experience.
Joseph holds the Certified Speaking Professional designation from the National Speakers Association (NSA). He is a member of the Authors Guild, an editorial board member for the Beryl Institute's Patient Experience Journal (PXJ), and is on the founders' council of CustomerExperienceOne. Other achievements include winning the Asian Brand Excellence Award and being named as one of the Top 10 thought leaders in Customer Service by Global Gurus. He received his master's and doctorate from the University of Southern California.
Having journeyed with a close family member through a six-year battle with breast cancer, Dr. Michelli is committed to social causes associated with curing cancer and abating world hunger.
The Michelli Experience - So Much MORE than a Keynote!
The Michelli Experience is built on the belief that a keynote is "not an event, but a process." To maximize the impact of the time Dr. Joseph Michelli shares on the keynote stage, he customizes the experience by offering the following:
Early meeting to explore the possible fit between your needs and Dr. Michelli's scope of presentations
Partnering with you in the creation of the presentation title and development of key learning objectives
Interviews/site visits with representatives of the your business or association to increase the personalization of Dr. Michelli's messages to the common experience of those in the audience
Customized marketing support, in the form of audio or video messages produced by Dr. Michelli
Written customized articles for inclusion in websites, newsletters, etc. to pique interest in the keynote
Participation in media interviews to support your event or create "buzz"
Discounted pricing of Dr. Michelli's books
Book signings at the event
Complimentary resources for participants such as Joseph's blogs, podcasts, and quarterly newsletters
Complimentary post-event webinar hosted by Dr. Michelli
Participation in post-event debriefing meetings with your event organizers
Thank you for your time and the compelling message that you delivered to our leaders at Carolinas HealthCare System today. Your speech not only hit upon the critical components of teammate engagement and patient satisfaction, but left the leaders feeling charged and with a sense of ownership in this journey to continue to be super stars in this space, while also developing other leaders. We were also very impressed with how well you tailored the message to our culture while bringing in examples of other industries, and sharing your own personal story. Again, job well done. You exceeded our expectations!
Jamie Hubbard, Director HR/ Learning & Organization Development, Carolinas HealthCare System
Joseph Michelli is an inspiring speaker who captures his audience with a blend of practicality and passion. Bringing insights from across industry, Joseph helps make the intricacies of excellence in experience simple and applicable. The information he shares provides his audience with ideas they can implement and also challenges them to look broader and deeper as they tackle their own organizational issues. His ideas are real and his stories palpable, bringing context to his ideas with a powerful and profound personal touch not found in many presentations today.
Jason A. Wolf, President, The Beryl Institute
Joseph shared his principles on the client service experience with our organization at our annual all-hands event and the audience was blown away. Joseph used simple concepts taken from our own consumer experiences and translated them into a message that applies to an organization like ours that supports commercial clients. Believe it or not, we had laughter, cheers—and even tears by the end of his very thoughtful and thought-provoking speech. Thank you Joseph for sharing the legacy of superior organizations with us—our associates will continue to integrate your message into daily practices by refining their own personal legacy statements.
Dora Gougoufkas, Senior Vice President, Capital One
Thank you and congratulations on the outstanding presentation you gave to our managers and sales staff at our recent annual sales conference in Las Vegas. Your message was right on track with our company's goals and philosophy, and you presented in such a way as to reach everyone in the audience. Your ability to share examples and insight regarding culture were an inspiration to us all. As a company moving along in a five year journey, your talk inspired us to continue to become better every day. Again, thank you for a great presentation and helping to make our annual sales conference a huge success.
Steve Bunger, President & CEO, Mobile Mini, Inc.
Joseph takes the time to truly understand your attendees and what you're looking to achieve at your meeting. This makes for a stellar, attention-grabbing presentation that truly resonates and gets to the heart of what's really important to your audience.
Lynne Skyrme, Market Manager, VSP Vision Care
Corey Martin, MD


William Miller, MSSW, MA, MS, MDiv, EdD