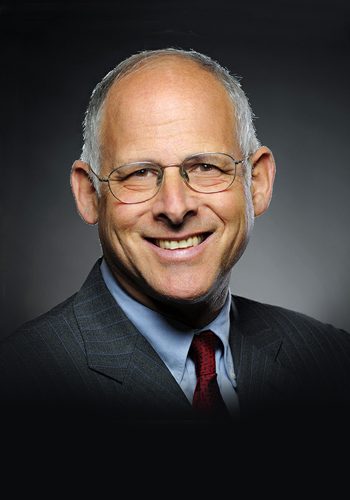 Jonathan H. Burroughs
MD, MBA, FACHE, FAAPL
Speaker Fee
$9,000 - $12,000
This speaker's honorarium
starts within this price range.
Click Here for our complete
speaker inquiry form.
For personal assistance
regarding any speaker,
please call us at
(406) 586-8775
Jonathan H. Burroughs, MD, MBA, FACHE, FAAPL
Dr. Jon Burroughs is one of the most dynamic and prolific healthcare speakers in the country. He has given over 1,600 presentations in all fifty states and many nations. He has unusual breadth in the healthcare industry and speaks to organizations large and small on over 250 healthcare related topics regarding the transformational changes that the healthcare industry will need to go through to successfully navigate the 21st century.
He has developed over nine national healthcare programs and is in constant demand as a keynote speaker throughout the country by providing solution-specific programs that have a real impact. He is the author or co-author/editor of six healthcare management books, two of which were awarded the James A. Hamilton Award for outstanding healthcare management book of the year--2016 & 2020!
For personalized assistance with this speaker, please call (406) 586-8775 or email: info@innovativehealthcarespeakers.com.
More about this speaker:
Dr. Burroughs's Topics & Outlines:
'Hot' topics for 2020-2021:
"How Hospitals Can Survive the COVID-19 Pandemic"
"Preserving the Frontline Supply Chain in the Face of COVID-19"
"Rural Hospitals: Surviving and Thriving in the Post-COVID Era"
"How we can Succeed in Healthcare Transformation"
"What every Healthcare Leader needs to know about Population Health"
"Consumer Driven Healthcare-Are you ready?"
"How to Monetize Quality in a Pay for Value World"
"Physician Engagement and Alignment-What Works and What Doesn't"
"Ethical Dilemmas in Healthcare-Case Studies and Lessons Learned"
"Common Legal Mistakes that Healthcare Leaders Make and How to Avoid Them"
"Redesign the Medical Staff for the 21st Century"
"Comprehensive Course for Medical Staff and Physician Leaders (1-5 days)"
"A Healthcare Vision for the 21st Century"
"Patient Safety-What we can Learn from the Airline Industry"
"The Link between the Patient Experience and Quality, Cost, and Market Share"
"Disruptive Innovation in Healthcare-Are you ready?"
"Five Proven ways to work with your Physicians to reduce Operating Costs"
"The Digitization, Standardization, Commoditization and Globalization of the Healthcare Industry"
"Optimizing Ambulatory Healthcare Management"
"Understanding the Healthcare Industry: A Primer for Business Executives and Governing Board Leaders"
"The Evolving Role of the Physician in the 21st Century"
"The CMO Academy-Moving from a First to Second Generation CMO"
"Governance Retreat: What every Governing Board Member needs to Know"
"What Top Performing Healthcare Organizations Do and Don't Do"
"Essential Operational Components for Top Performing Healthcare Enterprises"
President and CEO of The Burroughs Healthcare Consulting Network, Inc., Dr. Burroughs serves on the national faculty of the American College of Healthcare Executives and the American Association for Physician Leadership, where he has been consistently rated as one of their top speakers and educators.
In 2014, he and Dr. David Nash were awarded a development grant by the American College of Healthcare Executives (ACHE) to develop a twelve hour national program to address population health and the disruptive innovative business models necessary to support it. He has developed a two day advanced physician leadership program for AAPL which was introduced at the Fall Institute in Arizona.
Dr. Burroughs is the author or coauthor of the following books:  Essential Operational Components for High Performing Healthcare Enterprises (2019) and awarded the 2020 James A. Hamilton Outstanding Healthcare Management Book of the Year, Redesign the Medical Staff Model-A Collaborative Approach (2015) and awarded the 2016 James A. Hamilton Outstanding Healthcare Management Book of the Year, The Complete Guide to FPPE (2012), Medical Staff Leadership Essentials (2011), Engage and Align the Medical Staff and Hospital Management: Expert Strategies and Field Tested Tools (2010), A Practical Guide to Managing Disruptive and Impaired Physicians (2010), The Top 40 Medical Staff Policies and Procedures, Fourth Edition (2010), Emergency Department On-Call Strategies: Solutions for Physician-Hospital Alignment (2009), and Peer Review Best Practices: Case Studies and Lessons Learned (2008).
Dr. Burroughs is a former Senior Consultant and Director of Education Services for The Greeley Company where he was rated as one of their top healthcare consultants and educators over an eight year period. He is also a past medical staff president, past president of the New Hampshire chapter of the American College of Emergency Physicians, and served as an emergency department medical director.
As a member of the governing board of Memorial Hospital in New Hampshire, he chaired the ethics, succession planning, and bylaws committees and sat on the joint conference, strategic planning, and medical executive committees. He previously served as a member of the clinical faculty of Dartmouth Medical School, where his research interests included introducing EMT defibrillation and automatic defibrillation into the field.
Dr. Burroughs' passion for the outdoors has led him to serve as a physician on mountaineering expeditions and he has reached the summits of over 5,000 peaks throughout the United States, Mexico, South America, Europe, Africa, and Russia, and he is the co-editor of the 26th edition of the White Mountain Guide and the first edition of the Southern New Hampshire Trail Guide.
Dr. Burroughs received his bachelor's degree at Johns Hopkins University, his MD from Case Western Reserve University, and a healthcare MBA with honors at the Isenberg School of Management at the University of Massachusetts Amherst. He is a certified healthcare and physician executive and is a fellow of the American College of Healthcare Executives and the American Association for Physician Leadership.
"Very good speaker, spoke matter of fact about the need for MD's in leadership to use business practices…VERY engaging. Could see him presenting to Med Staff Leadership."
Louisiana Hospital Association 
"Thank you so much for presenting this at our annual leadership retreat. It is always difficult (near impossible actually) for us to find speakers that are relevant for our entire medical staff and the review was unanimously positive. We were so pleased. In addition to that, so many attendees reported specific behavioral/practice changes that they intend to make based on your presentation."
Jenna Coleman, M.A., CCMEP,
Director, Medical Educational Council of Pensacola, Florida
"We were struggling with finding the right answer to our Vascular Surgery Program. We had an employed solo practitioner who had run into some turf roadblocks and was struggling with a negative campaign of rumor and innuendo. Dr. Burroughs spent two days in interviews and digested all of that information, acquired outside peer review and generated a cogent plan for us. His work was a huge help to us. I highly recommend this consultant."
Richard D. Hildebrand MD, VPMA/CMO,
UnityPoint Health, St. Lukes, Sioux City, Iowa
Lawton R. (Bob) Burns, Phd, MBA


Linda Roszak Burton, ACC, BBC, BS