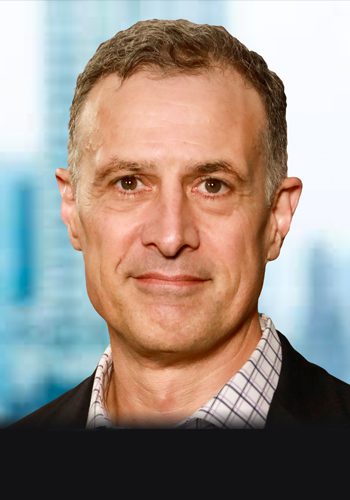 John Rossman
Innovator/Consultant
Speaker Fee
$20,000 +
This speaker's honorarium
starts within this price range.
Click Here for our complete
speaker inquiry form.
For personal assistance
regarding any speaker,
please call us at
(406) 586-8775
John Rossman, Innovator/Consultant
If your team is looking for a digital transformation keynote speaker or an expert to bring your organization innovative ideas on disruption, technology, leadership, and business strategy, John Rossman can offer you an exclusive point of view. Bring the former Amazon executive who helped Jeff Bezos to create a global industry leader to your next event. Bring John Rossman and his insights to your team.
For personalized assistance with this speaker, please call (406) 586-8775 or email: info@innovativehealthcarespeakers.com.
More about this speaker:
Presentation Topics & Outlines:
Never Waste a Good Crisis- The Winning Playbook for Market Volatility
Think Like Amazon about — The Future of Your Industry

Working Backwards -- The Amazon Way
Leadership and Strategies for Post-Pandemic Business Leaders – The Amazon Way" 
Think Like Amazon about — Strategy and Corporate Culture
Think Like Amazon about- Innovation 

The Amazon Way™ on IOT
John Rossman is the author of The Amazon Way book series, a Former Amazon Executive and Managing Partner at Rossman Partners. John Rossman is an expert disruption, leadership, and business strategy speaker, as well as an adept technology keynote speaker, leveraging the Amazon leadership principles to help others innovate, compete, and win in the digital era.
One of the leading innovation speakers, John Rossman delivers practical techniques and strategies for audiences to apply in their business and digital strategy.
Amazon is the most interesting company of the digital era. It's not just "what" they do, it's "how" they do it. Rossman has unlocked the essential elements of leadership, strategy, culture and technology As a former Amazon executive, he played a key role in launching the Amazon marketplace business, which Jeff Bezos called "one of his magical businesses," accounting for over 50% of all Amazon units sold and shipped. John Rossman also served as Director of Enterprise Services at Amazon.com under CEO Jeff Bezos, where he managed worldwide services to enterprise clients such as Target.com, Marks and Spencer, and the National Basketball Association (NBA). John Rossman has delivered digital transformation, leadership, technology and disruption keynotes to all types of businesses, associations, healthcare, and government. As keynote speaker, each of his presentations and workshops is full of thought-provoking principles and tactics that will leave each participant with practical takeaways to put into practice.
Mr. Rossman earned a bachelor's degree in industrial engineering from Oregon State University.
Darryl Ross, Speaker


Michelle Segar, PhD, MPH, MS