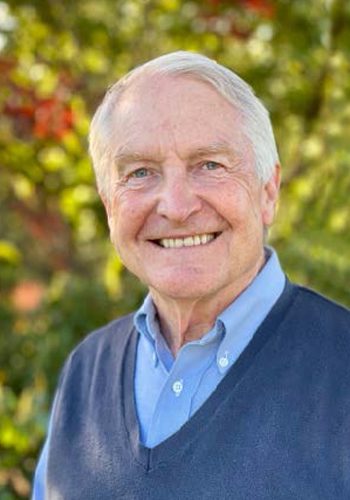 John W. Kenagy
MD, MPA, ScD, FACS
Speaker Fee
$9,000 - $12,000
This speaker's honorarium
starts within this price range.
Books by this Speaker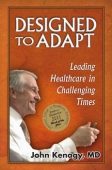 Designed to Adapt: Leading Healthcare in Challenging Times 2011 ACHE Book of the Year
Click Here for our complete
speaker inquiry form.
For personal assistance
regarding any speaker,
please call us at
(406) 586-8775
John W. Kenagy, MD, MPA, ScD, FACS
The author of Designed to Adapt: Leading Healthcare in Challenging Times, and named by Forbes Magazine as "The Man Who Would Save Healthcare," Dr. Kenagy understands success in a COVID world.

Times are difficult.  90% will struggle or fail, while 10% will thrive and grow.  The success factors of the 10% are clear.  Dr. Kenagy will customize a presentation or an inspiring virtual-online experience for you from his Harvard Business School research on the Five Leading Indicators of Success in complex, value-driven healthcare.

The result – your team is ready for the future, whatever it holds.
For personalized assistance with this speaker, please call (406) 586-8775 or email: info@innovativehealthcarespeakers.com.
More about this speaker:
Dr. Kenagy asks the question, "Why can't healthcare organizations deliver the same Culture of Quality and Value to patients that Apple and Amazon apply to their products?"
His presentations and inspiring, virtual-online experiences provide the answer:  innovative, highly adaptive companies don't implement and standardize culture; they systematically evolve and continually adapt their cultures in a complex, dynamic, unpredictable world.
Dr. Kenagy will show you how through his customized speaking and workshops, both live-onsite and virtual-online.   Current examples include:
How to Use Lifetime Customer Value to Drive Profitability in 21st Century Healthcare
The Five Leading Indicators of Success in Complex Businesses and What That Means to Healthcare
Creating the Cultural Chemistry of Success
Adapting, Not Reacting, to the World of COVID – Discover/Develop/Deliver
Simplifying Financial Success in Healthcare – Low Risk, High Reward, Fast
Dr. John Kenagy knows healthcare as a vascular surgeon, Chief of Surgery, Chief of Staff, and Vice President for Business Development in a multi-state health system and innovator. But, his most meaningful experience was becoming a patient.
He suffered a broken neck in a fall from a tree. Critically injured, he discovered that his recovery depended on the efforts of dedicated individuals working in a very complicated system. Searching for solutions, he became a Visiting Scholar at Harvard Business School. His research into resilient, highly adaptive companies opened the door to simplifying the complex world of healthcare.
Here's how:
Empower Leadership to simplify success at all levels
Revitalize the point-of-care to adapt to continually changing needs
Increase Financial Strength by multiplying value, efficiency and effectiveness
Searching for answers, he earned a management degree from Harvard University's Kennedy School of Government and was a Visiting Scholar at Harvard Business School.
Kenagy's Harvard research included developing a disruptive innovation healthcare strategy with Harvard Business School Professor Clayton Christensen and translating to healthcare the drivers for success in transformational companies like Toyota, Intel, and Apple.
The result is Adaptive Design®: a set of revitalizing choices and opportunities that cultivate adaptability in the everyday work of the organization and its people. He authored DESIGNED TO ADAPT: Leading Healthcare in Challenging Times to be the guidebook to more care for less cost. Forbes Magazine stated that John Kenagy, MD, is "the man who would save healthcare".
Dr. Kenagy's work and his new web-based, online learning course, "Experience Adaptive Design," enable everyone from the executive team to the front line to get patients exactly what they need at continually lower cost. It is the way to thrive in 21st century healthcare.
Dr. Kenagy's contributions have been widely recognized:
Visiting Scholar, Harvard Business School
Clinical Professor of Surgery, University of Washington
Adjunct Professor of Pharmacy and Therapeutics, University of Pittsburgh
The American College of Healthcare Executives named his book Designed to Adapt: Leading Healthcare in Challenging Times Healthcare Management Book of the Year.
Dr. Kenagy named by

 

Forbes Magazine as "the man who would save healthcare."
Comments from previous presentations:
Having the book available would have made the presentation perfect.
This is critical thinking for the success of the reform of healthcare delivery and healthcare financing.
Well done, good speaker. I will get his books and read them.
Excellent speaker!
Excellent speaker! Topic applicable beyond healthcare.
Interesting topic, very applicable to my organization.
Would be good to explore more concrete examples as well as examining external inhibitors (government, payers, provider advocates, tech industry)
Dr. Kenagy's thinking is desperately needed in healthcare.
Outstanding presentation & presenter!
Paul Keckley, PhD


Eric Kidwell, Speaker