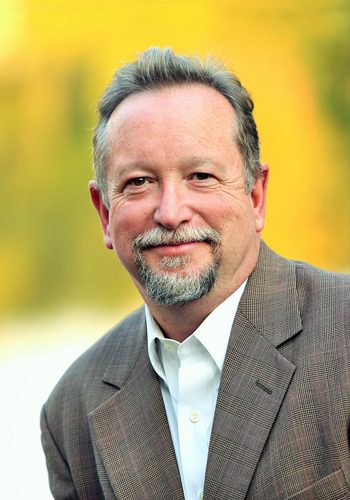 John J. Byrnes
MD
Speaker Fee
$6,000 - $9,000
This speaker's honorarium
starts within this price range.
Click Here for our complete
speaker inquiry form.
For personal assistance
regarding any speaker,
please call us at
(406) 586-8775
John J. Byrnes, MD
John Byrnes, MD is the author of The Quality Playbook and founder of Quality BootCamp® and HRO Academy™. As past CMO of 5 health systems in the US, he's widely recognized as one of the nation's leading experts on quality, safety, and physician engagement. Dr. Byrnes' presentations and workshops are dynamic and immensely practical—always motivating his audience to create a culture of excellence that delivers world-class clinical outcomes.
For personalized assistance with this speaker, please call (406) 586-8775 or email: info@innovativehealthcarespeakers.com.
More about this speaker:
Dr. Byrnes' programs and keynotes include:
The Board's Role in Quality and Patient Safety
Solving our Patient Safety Crisis – A Practical Solution
What It Takes to Eliminate Deadly Medical Errors
Physician Engagement – 10 Steps to Success
Implementing Quality & Safety Programs – A Step by Step Formula
How to Operate in a Bundled Payment Environment
A Framework for Hardwiring Quality & Safety into Hospital and Medical Group Operations
Dr. Byrnes has over 25 years of experience designing and leading quality and safety programs throughout the United States and Europe. He has held senior executive positions at Spectrum Health, Sharp HealthCare, Catholic Healthcare West, and Lovelace Health System. He currently serves as the Chief Medical Officer for the Northern California Region of Adventist Health.
During his recent 10.5 year tenure as Chief Quality Officer, Spectrum Health received over 100 quality awards, was ranked four times as one of the nation's 15 Top Health Systems®, received multiple 100 Top Hospital designations and Leapfrog awards.
Dr. Byrnes serves on the national faculty for the American Association for Physician Leaders (formerly ACPE) and their Board's Faculty Advisory Council. He is also on the National Board of Directors for the Healthcare Financial Management Association (HFMA) and has served on Board Quality Committees for large hospital systems, multi-specialty medical groups, integrated healthcare systems, and health plans.
He has authored more than 30 articles in major journals and contributed to eight books.  He is author of, The Quality Playbook & Workbook (2015) and The Safety Playbook (2017). He writes and teaches extensively on quality, safety, and a variety of contemporary healthcare topics including physician engagement, high reliability design, patient safety, the board's role in quality, population health management, and bundled payment.
Dr. Byrnes has served as a guest lecturer at the Haas School of Business and the School of Public Health of UC Berkeley, the University of Michigan Ross School of Business, the University of Michigan School of Public Health, the University of Texas Health Science Center at Houston, Baylor College of Medicine, MIT Sloan School of Management, and Emory University School of Medicine among others. He also serves as Clinical Associate Professor at Michigan State University, College of Human Medicine.
A board-certified anesthesiologist, Dr. Byrnes received his medical degree from the University of Missouri – Kansas City.  He completed an internship in internal medicine and residency in anesthesiology at the University of Texas Health Sciences Center in Houston, The Texas Heart Institute, MD Anderson Cancer Center, Texas Children's Hospital, and Memorial Hermann Health System.
With his wife Lori, he has two daughters and raises alpacas near Napa, CA.
"I believe John has created the single most important contribution to the literature on quality and safety in our recent history."
David B. Nash, MD, MBA,
Founder and Dean of the Jefferson College of Population Health
Referring to The Quality Playbook
Best session we've had.
The non-clinical attendees worried prior to the session about being engaged, but were completely engaged and felt impacted by the session.
Great presenter, presented in a way to make the information relative to all attendees.
He maintained an engaged style throughout the presentation.
Engaging and easy to listen to.
Very knowledgeable, not boring, enthusiastic.
Holzer Health System
While our Medical Staff was well informed about our poor Leap Frog score/rating, we were not aware of the Health Grades scores and learned that we had some five-star areas to celebrate. Several physicians have stated that this presentation was valuable and that they will follow up with QI to get their personalized data.
Sacred Heart Health System
Linda Roszak Burton, ACC, BBC, BS


Anthony Cirillo, FACHE, ABC