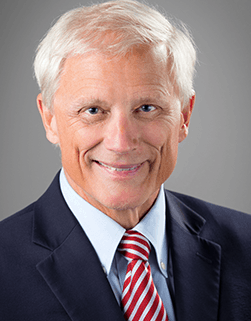 Joe Tye
MBA
Speaker Fee
$6,000 - $9,000
This speaker's honorarium
starts within this price range.
Click Here for our complete
speaker inquiry form.
For personal assistance
regarding any speaker,
please call us at
(406) 586-8775
Joe Tye, MBA
Joe Tye is the leading authority on values-based and leadership skills and strategies, and on building a culture of ownership on a foundation of values in organizations. A powerful and effective speaker on the topics of values, leadership, building a culture of ownership and personal motivation. He is a passionate and dynamic presenter who shares real-world strategies for personal, professional and leadership success.
For personalized assistance with this speaker, please call (406) 586-8775 or email: info@innovativehealthcarespeakers.com.
More about this speaker:
Customized for general sessions, breakout sessions or full-day programs to match the theme and outcome of your event, Joe's most requested topics include:
The Florence Prescription: From a Culture of Accountability to a Culture of Ownership
All Hands on Deck: Building a Culture of Ownership on a Foundation of Values
How to See the Lion in Your Mirror
Blueprinting Your Invisible Architecture
Stay Ahead of the Coming Talent Crunch
Find out how Joe Tye can help make your next event a success.
Joe Tye is CEO and Head Coach of Values Coach, which provides training and coaching on values-based leadership and cultural transformation. Joe earned a master's degree in hospital administration from the University of Iowa and an MBA from the Stanford Graduate School of Business. He is the author or coauthor of fifteen books including his newest release Building a Culture of Ownership in Healthcare (with Bob Dent). His book The Florence Prescription: from Accountability to Ownership has more than 500,000 copies in print.
Prior to founding Values Coach in 1994, he was chief operating officer for a large community teaching hospital. On the volunteer front, Joe was founding president of the Association of Air Medical Services and a leading activist fighting against unethical marketing practices of the tobacco industry's white collar drug pushers. Joe and his wife Sally have two adult children and they live on a small farmstead in Iowa.
"Joe's presentation was such a big hit that resonated with all our leaders. I cannot thank you enough for working with our leaders to improve our skills and our patients' experience."
Charlie Button, CEO, Regional Medical Center
"Your presentation was just what we hoped it would be – good
information delivered with humor but most importantly a message
that inspired and gave hope to folks who are leading in whitewater
times and aspiring to develop their staff, work with them to shape a
new healthcare system, and provide the best for patients."
Elizabeth Beaudin, Director of Nursing and Workforce Initiatives,
Connecticut Hospital Association
"Outstanding presentation. It was perfect for the culture journey in
our organization. Feedback has been excellent. Actually the best we
ever had since we started these system-wide manager meetings a
few years back. This large group meets twice per year so the day
needs to be impactful. You were very impactful."
Joe Devine, President & CEO, Kennedy Health
"We first looked into Values Coach because we liked the concept of a culture of ownership that embraces people at all levels of the organization. After visiting Children's Hospital of New Orleans and seeing the incredible impact the Values and Culture Project is having there, we knew that we had to bring this program to Tri-County Health Care."
Teresa Johnson, SPHR, SHRM-SCP
VP Human Resources, Tri-County Health Care
"Everyone at TriHealth is still talking about your presentation and
there is unanimous agreement that you are the best speaker we
have ever had! People have said that they could have listened to
you all day. I have never seen anyone else get a standing ovation
before either."
Kathy Oliphant, Professional Excellence Specialist, Nursing
Administration, TriHealth Bethesda North Hospital
Scott Steinberg, Innovator/Strategist


Steven T. Valentine, MPA