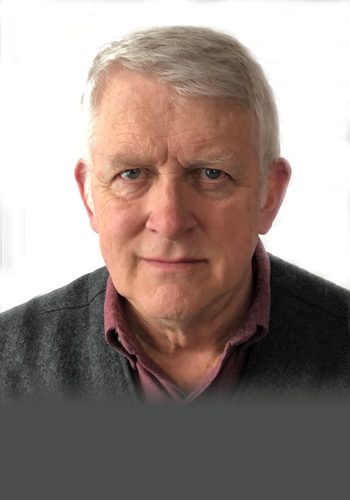 Jeffrey C. (Jeff) Bauer
PhD
Speaker Fee
$9,000 - $12,000
This speaker's honorarium
starts within this price range.
Click Here for our complete
speaker inquiry form.
For personal assistance
regarding any speaker,
please call us at
(406) 586-8775
Jeffrey C. (Jeff) Bauer, PhD
Jeff is an internationally recognized
health futurist
and
medical economist
.
As an independent industry thought leader, he forecasts the evolution of healthcare and develops
practical approaches
to improving the medical sector of the American economy. He is widely known for his
specific proposals
to create an
efficient
and
effective
healthcare delivery system through multi-stakeholder partnerships and other initiatives focused in the private sector.
For personalized assistance with this speaker, please call (406) 586-8775 or email: info@innovativehealthcarespeakers.com.
More about this speaker:
This speaker's topics include:
The Future of Healthcare: Realistic 2-5 Year Forecasts

Health Reform: Implications and Responses

Powerful New Trends in Medical Science and Clinical Technology

The Future of Information Technology and What To Do about It

The Real Keys to Efficiency and Effectiveness in Healthcare

Special Topics (Upon Request)
Dr. Bauer speaks frequently to national and international audiences about key trends in healthcare, medical science, technology, reimbursement, public policy, health reform, and creative problem-solving.  Dr. Bauer is quoted in the national press and writes regularly for professional journals that cover the business of healthcare.    
Dr. Bauer has more than 275 publications on healthcare delivery. His latest books are a 25th anniversary update of his best seller, Not What the Doctor Ordered: Liberating Caregivers and Empowering Consumers for Successful Health Reform (2019), Paradox and Imperatives in Health Care: Redirecting Reform for Efficiency and Effectiveness (2015), and Upgrading Leadership's Crystal Ball: Five Reasons Why Forecasting Must Replace Predicting and How to Make the Strategic Change in Business and Public Policy (2014).  Previous books include Statistical Analysis for Health Care Decision-Makers (CRC Press, 2009), Telemedicine and the Reinvention of Health Care: The Seventh Revolution in Medicine (McGraw-Hill, 1999), and Not What the Doctor Ordered (McGraw-Hill, 1998).  
As a consultant, he has assisted hundreds of provider, purchaser, and payer organizations with strategic planning and performance improvement initiatives.  He served as Vice President for Healthcare Forecasting and Strategy for ACS, a Xerox Company, from 1999 to 2010.  His own consulting firm, The Bauer Group, specialized in consumer-focused strategic planning and clinical affiliation agreements for multi-hospital networks from 1984 to 1992. 
In addition, Dr. Bauer was a full-time teacher and administrator at the University of Colorado Health Sciences Center in Denver from 1973 to 1984, where he held appointments as associate professor and Assistant Chancellor for Planning and Program Development.  He also served for four years as Health Policy Adviser to Colorado Governor Richard D. Lamm.  From 1992 to 1998, Dr. Bauer was a visiting professor in Administrative Medicine at the Medical School of the University of Wisconsin-Madison.  Prior to starting his career in healthcare, he worked in research meteorology for the National Center for Atmospheric Research.
He received his Ph.D. in economics from the University of Colorado-Boulder.  He graduated from Colorado College in Colorado Springs with a B.A. in economics and completed a certificate in political studies at the University of Paris (France).  During his academic career, he was a Boettcher Scholar, a Ford Foundation Independent Scholar, a Fulbright Scholar (Switzerland), and a Kellogg Foundation National Fellow.  He is an elected member of the Association of Managers of Innovation and an honorary fellow in the American Academy of Nurse Practitioners. 
Dr. Bauer lives in Madison, Wisconsin, where he spends his spare time painting (conceptual art in acrylics) and playing viola da gamba (precursor to the cello).
His presentation set the stage for the rest of the course. Dr. Bauer's attention to detail, and his friendly and congenial demeanor were well received by the audience.
AASM (American Academy of Sleep Medicine)
This was a very well received session. Jeff delivered exactly what I requested of him keeping the presentation content light but encouraging discussion with the board members. All the feedback I heard was positive. He is very knowledgeable in many areas but yet is very conversational. He really knows his stuff.
MultiPlan
Dr. Bauer was rated "excellent" by all attendees completing an evaluation. Some would have liked more time for Q and A which wasn't possible with the meeting schedule. Very low maintenance, friendly, familiar with local environment and included local info in his remarks.
Utah Hospital Association
Kathleen Bartholomew, RN, MN


Evan Benjamin, MD, MS, FACP