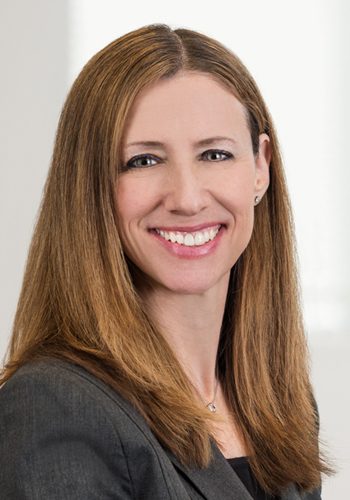 Ilisa Halpern Paul
MPP
Speaker Fee
$6,000 - $9,000
This speaker's honorarium
starts within this price range.
Click Here for our complete
speaker inquiry form.
For personal assistance
regarding any speaker,
please call us at
(406) 586-8775
Ilisa Halpern Paul, MPP
Looking at Your World Through a Beltway Crystal Ball,

Federal Health Care Public Policy Outlook
Ilisa Halpern Paul, Senior Policy Advisor for Venable, is known for her engaging and insightful "
Beltway Crystal Ball
" presentations. With nearly 30 years of experience working in D.C. and helping to shape the outcomes of national healthcare policy as a lobbyist and strategist, Ilisa gives hospitals and healthcare providers nonpartisan insight and information that helps inform decision making.Increased financial strain on the healthcare ecosystem, an unprecedented political and economic environment created by
COVID-19
, and the
Current Legislative Issues
 are posing significant challenges to and creating uncertainty for healthcare leaders. Health systems, hospitals, provider associations, medical device and pharmaceutical companies, and other health care organizations need to get a read now on what is likely to happen with respect to health policy and gain insight into how best to plan for various scenarios.
For personalized assistance with this speaker, please call (406) 586-8775 or email: info@innovativehealthcarespeakers.com.
More about this speaker:
Ilisa offers her insider perspective and insights on:
The legislative and regulatory outlook for various healthcare issues
The specific priorities and strategies with respect to the Democratic House, the Republican Senate, and the Biden Administration
Changes to leadership and membership of key congressional committees for healthcare and what those changes mean for the policy agenda
The future of the Patient Protection and Affordable Care Act (ACA health reform)
The financial and programmatic outlook for the Medicaid and Medicare programs
What is likely coming and how best to leverage opportunities and mitigate threats.
As you look to 2022 for health care and beyond, Ilisa can help cut through the noise and fog to provide a pragmatic outlook on health policy and offer recommendations for how health care leaders can prepare for what's next in the context of federal health policy actions to date, including: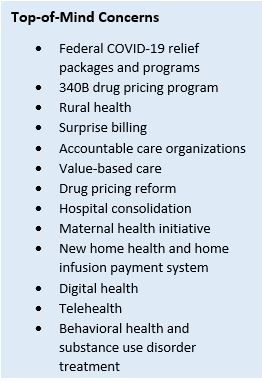 The outlook regarding anticipated health policy actions between now and the November election
The Lame Duck health policy agenda following the November election
A pragmatic assessment of potential election outcomes and their respective implications for federal health legislation and regulation
Ilisa regularly addresses health care audiences of all types – senior hospital leaders, boards of directors and health care professional associations; she is available to present in-person or via webcast to audiences of all sizes.
Currently, Ilisa is speaking to health care providers about the outlook for top-of-mind concerns such as federal COVID relief packages and programs, the 340B drug pricing program, rural health, surprise billing, accountable care organizations, value-based care, drug pricing reform, hospital consolidation, maternal health initiatives, the new home health and home infusion payment system, digital health, telehealth, and behavioral health and substance use disorder treatment.
Ilisa Halpern Paul, Senior Policy Advisor for Venable, helps for-profit companies and nonprofit organizations develop strategies to advance their legislative, regulatory, programmatic, policy, and business goals before Congress and the executive branch. Ilisa collaborates with her clients to create and implement comprehensive federal government relations programs. Clients receive direct lobbying representation and strategic counsel regarding legislative, regulatory and grassroots advocacy, coalition building, and third-party stakeholder alliance development. Clients value her strategic and political insight, innovative messaging, creative problem solving, and ability to anticipate federal policy challenges and opportunities.
Ilisa has substantial experience with a wide range of domestic health, education, food/agriculture, and workforce issues. She draws on over 30 years of recorded success leading clients through government relations planning processes and designing and implementing advocacy programs that meet internal organizational goals and influence national policy. Clients benefit from her relationships with federal policymakers in Congress and federal agencies, and rely on her extensive knowledge of various issues, including:
Healthcare financing and delivery system reform
Medicare and Medicaid payment policy
The Affordable Care Act (ACA)
Digital health and telemedicine
Value-based care
Home health and post-acute care
Public health and prevention
Federal policy and programs related to chronic disease, cancer, behavioral health, and rural health
Federal budget and appropriations processes
Federal policy related to workforce training, apprenticeships, and internships
Federal policy pertaining to cell-cultured proteins, including seafood
Betty Parker, CPTD


Jerry F. Pogue, MHA, former Hospital CEO