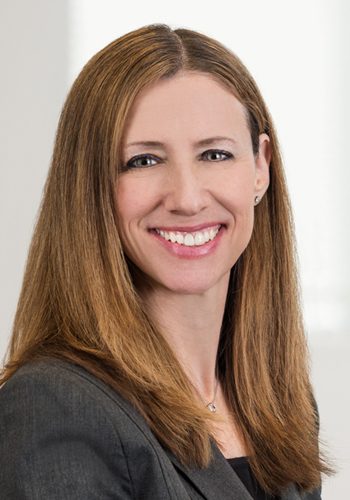 Ilisa Halpern Paul
MPP
Speaker Fee
$6,001 - $9,000
This speaker's honorarium
starts within this price range.
Click Here for our complete
speaker inquiry form.
For personal assistance
regarding any speaker,
please call us at
(406) 586-8775
Ilisa Halpern Paul, MPP
Looking at Your World Through a Beltway Crystal Ball,

Federal Health Care Public Policy Outlook and Potential Election Outcomes
Ilisa Halpern Paul, President of the District Policy Group, is known for her engaging and insightful "
Beltway Crystal Ball
" presentations. With nearly 30 years of experience working in D.C. and helping to shape the outcomes of national health care policy as a lobbyist and strategist, Ilisa gives hospitals and health care providers nonpartisan insight and information that helps inform decision making. Increased financial strain on the healthcare ecosystem, an unprecedented political and economic environment created by
COVID-19
, and the
2020 election
less than three months away are posing significant challenges to and creating uncertainty for healthcare leaders. Health systems, hospitals, provider associations, medical device and pharmaceutical companies, and other health care organizations need to get a read now on what is likely to happen with respect to health policy and gain insight into how best to plan for various scenarios.
For personalized assistance with this speaker, please call (406) 586-8775 or email: info@innovativehealthcarespeakers.com.
More about this speaker:
Ilisa offers her insider perspective and insights on:
The legislative and regulatory outlook for various healthcare issues
The specific priorities and strategies with respect to the Democratic House, the Republican Senate, and the Trump Administration
Changes to leadership and membership of key congressional committees for healthcare and what those changes mean for the policy agenda
The future of the Patient Protection and Affordable Care Act (ACA health reform)
The financial and programmatic outlook for the Medicaid and Medicare programs
What is likely coming and how best to leverage opportunities and mitigate threats.
As you look to the 2020 election and its implications for health care in 2021 and beyond, Ilisa can help cut through the noise and fog to provide a pragmatic outlook on health policy and offer recommendations for how health care leaders can prepare for what's next in the context of federal health policy actions to date, including: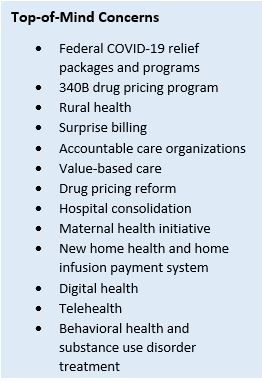 The outlook regarding anticipated health policy actions between now and the November election
The Lame Duck health policy agenda following the November election
A pragmatic assessment of potential election outcomes and their respective implications for federal health legislation and regulation
Ilisa regularly addresses health care audiences of all types – senior hospital leaders, boards of directors and health care professional associations; she is available to present via webcast to audiences of all sizes.
Currently, Ilisa is speaking to health care providers about the outlook for top-of-mind concerns such as federal COVID relief packages and programs, the 340B drug pricing program, rural health, surprise billing, accountable care organizations, value-based care, drug pricing reform, hospital consolidation, maternal health initiatives, the new home health and home infusion payment system, digital health, telehealth, and behavioral health and substance use disorder treatment.
The District Policy Group is a bipartisan lobbying and public policy consulting group housed within national law firm Faegre Drinker Biddle & Reath LLP.
Ilisa Halpern Paul is president of the District Policy Group, the boutique lobbying, public policy, and advocacy team at international law firm Drinker Biddle & Reath LLP.
With more than 25 years of experience in government relations, advocacy, and policy making in for-profit, nonprofit, academic, federally funded, and government settings, she leads a bipartisan team of 15 government relations professionals out of the firm's Washington, DC office. Ilisa advises and represents companies, nonprofit organizations, trade associations, and coalitions in advancing their federal legislative and regulatory priorities.
A highly sought-after speaker and adviser, Ilisa provides insight, analysis, and advice with respect to understanding and successfully navigating the current policy and political environment. She presents to boards of directors, organizational trustees, leadership groups, conferences, and other audiences regarding the results of the 2018 election and its implications for the 116th United States Congress which convened on January 3, 2019. She provides specific insights with respect to issues that may be addressed by the Congress and the Trump Administration over the next two years.
Ilisa's expertise is framed by her experience serving on the staff of a U.S. Senator, leading federal lobbying departments for two national healthcare organizations, and working over the past 17 years as a consultant to health and hospital systems, patient advocacy organizations, medical technology and life sciences companies, and other entities working in the healthcare industry.
Prior to her work as a government relations consultant, Ilisa served as director of federal government Relations for the American Cancer Society and also worked as director of federal affairs with the American Public Health Association (APHA). Ilisa began her Washington, D.C. career working on the policy staff of U.S. Senator Dianne Feinstein following research assistant positions with Adeza Biomedical and the UCLA Pediatric Pain Program.
Betty Parker, CPTD


Jerry F. Pogue, MHA, former Hospital CEO