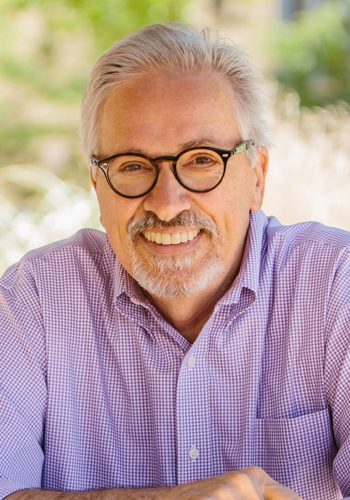 William Miller
MSSW, MA, MS, MDiv, EdD
Speaker Fee
$9,000 - $12,000
This speaker's honorarium
starts within this price range.
Click Here for our complete
speaker inquiry form.
For personal assistance
regarding any speaker,
please call us at
(406) 586-8775
William Miller, MSSW, MA, MS, MDiv, EdD
Dr. Will Miller has earned the reputation as an extraordinary keynote speaker. He is a recognized expert in the area of stress & coping, interpersonal relationships, organizational health, and workplace culture. A therapist and teacher at Purdue University, he lectures at the schools of Organizational Leadership, Management, and Mass Communication on the social environment of the workplace and the impact on productivity. Add his experience as a stand-up comedian in New York for 19 years, and you know your audience will be entertained and connected the entire time.
For personalized assistance with this speaker, please call (406) 586-8775 or email: info@innovativehealthcarespeakers.com.
More about this speaker:
NEW Presentation by Dr. Will:
The circle of family and friends in every person's life has been effected by the crises nationally and locally of drug overdoses, highest ever rates of teen suicide, depression, and family instability. We are worried about our kids, marriages, jobs, and country. The resulting stress that is growing exponentially is interfering with personal success, life-balance, and happiness.
As a therapist, health psychologist, and trauma specialist, Dr. Will's presentation addresses these issues interspersed with humor and new perspectives, which make the message palatable and memorable. It is a message of hope paired with practical counsel that relates to all hearers.
A timely fit for HR meetings with a focus on resilience and work-life balance

Refrigerator Rights™: Creating Essential Relationships
This is a lively performance-presentation packed with perspective and practical advice on achieving equilibrium. The key to an improved quality of daily life, he tells audiences, are rooted in our social support network. We need real and claimed family—those relationships where people feel comfortable opening each other's' refrigerators. Inspiring, instructive, and based on the best social science research, Dr. Will mixes message and comedy in a welcome break from technical sessions. He hits hard with insights on stresses that affect achievers, then steps away from the podium with clean, sensitive, hilarious routines to underscore his points.
Coping With Change: What We Really Know
While most of us acknowledge that experiencing change is stressful, there is not a lot of clarity about what this means precisely. What kind of changes are we talking about? And in light of changes whose features and pace we cannot affect or control what do we do in response? How do we cope?
The best of current social science research indicates that all change, both good and bad, positive and negative, cause us to react and adapt. And inherent in these adaptation processes is stress—both physical and psychological. What do we do? What can we do?
Dr. Will Miller's presentation clarifies what is currently known about coping with change and offers solutions rooted in the best advice available. Beyond mere popular psychology or facile bromides about thriving, Will's content is persuasive, constructive, and achievable in the real world. Based on his many years of research and writing with his colleagues at Purdue University, the speech will be as informative as it is entertaining.
Facing Modern Realities: Counsel for Coping!
Research continues to show that Americans lead the developed world in stress related disorders. This means that we continue to see the rise in significant health related problems that rob people of their well-being and their productivity. We use the term stress liberally. But stress is the not the primary issue in your life—stress is your reaction to what is actually happening in your life. Frustrations with job, relationships, insecurity, and health problems are the source. So what is needed is an effective mechanism for coping with these matters. Will brings the latest research from physical and social sciences to bear on the issue. It is a practical and hopeful presentation that will equip the audience with practical strategies for enhancing their well-being.
Dr. Miller is one of the country's leading authorities on stress reduction and life balance. Your audience will take away a solid message about what gets in the way of living a life of personal and career well-being. Unlike standard, simplistic motivational speeches that feel good in the moment, Will's content is grounded in solid psychological and sociological science and research.
Five Graduate Degrees
Certified Clinical Trauma Professional
Health Psychologist & stress advisor for First Responders (Police, Fire, EMT)
Television personality (Nick-at-Nite, NBC's "The Other Side" and dozens of media appearances)
17 years nightclub headlining standup comedian
20 years and hundreds of keynotes at corporate and organizational events
Currently adjunct Graduate Professor in Strategic Communication at Purdue University (Ethics & Social Media)
Ordained Minister
For over 15 years Will has appeared before thousands of people at hundreds of events in the U.S. and Europe, offering a compelling and entertaining keynote for this country's top corporations and national organizations. The response has been outstanding.
Your group's needs and meeting themes are important. Dr. Miller can easily tailor his presentation to meet these needs and empower those themes. In addition to his renowned keynote address, he excels at workshop and seminar settings as well. And with his extensive entertainment background, Will is one of the best event hosts and emcees in the business, balancing spontaneous humor with respect for your organization.
Bringing corporations and associations powerful keynote and seminar presentations that
Acknowledge today's challenges at work and home
Mix engaging, real-life anecdotes with humor and hope
Open the path to productivity and balance in work and life
Energize audiences to move forward with zeal.
Miller has inspired personal growth, happiness and fulfillment in crowds throughout North America, firing up audiences at IBM, Microsoft, BF Goodrich, Conseco Inc., Alliant Health System, Blue Cross & Blue Shield, United Way of America and a score more.
New Yorker turned Midwesterner
Raised in New York City, Miller now lives in the nation's heartland, giving him a wide view of North America's people, culture, and corporations.
People Person
A psychotherapist, comedian, and popular cultural analyst, Miller is people-focused—listening, observing, connecting, and communicating. His career has included posts at mental health and substance abuse recovery centers. He's provided spiritual guidance at Universities, hospitals, and to police. And he's been an educator and a sought after lecturer.
His Book Learning
Miller holds five graduate degrees. He also holds a Master's in Clinical Social Work from Columbia University, a Master's in Divinity from the Union Theological Seminary, a Master's in Health Psychology from Walden University, and a Master's and Doctorate in Urban Education & Studies from the University of Massachusetts. He had further training in Psychoanalysis and completed studies at the Rutgers University School of Addiction Studies.
The Entertainment Side
Dr. Will spent 16 years as a professional stand-up comedian, headlining across the country and appearing with Aretha Franklin and Natalie Cole. He spent five years as Nick-At-Nite's television therapist in his Why We Watch segments. He's also appeared on The Today Show, Good Morning America, Larry King, and The O'Reilly Factor. He's been profiled by NBC Dateline and People Magazine. And he's currently the official psychotherapist for the nationally syndicated Bob & Tom radio show.
We are a culture characterized by our anxiety, high expectations, and stress. It seems that at every turn we face a new worry. Using his five graduate degrees, media savvy, and life experiences, Dr. Will presents a new approach to finding balance and fulfillment in your life.
His insight into the American psyche is astounding. With clarity and approachability, he weaves together a presentation that combines groundbreaking research with hilarious comedy.
Miller's publications include:
Refrigerator Rights, Penguin Putnam, 2003
The Seven Temptations of American Popular Culture (Publication Fall, 2006)
Global Media Goes To War: the Role of News and Entertainment Media During the 2003 Iraq War (Chapter Contribution with Professor Glenn Sparks)
Why We Watch: Killing the Gilligan Within, Simon & Schuster, 1996
Contributions to many publications and news programs including Entertainment Weekly and Court TV.
Joseph A. Michelli, PhD

John J. Nance, JD