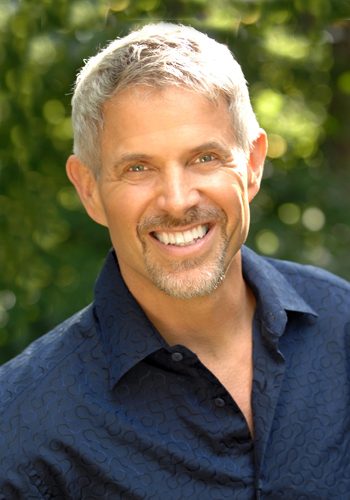 Dike Drummond
MD
Speaker Fee
$12,000 - $20,000
This speaker's honorarium
starts within this price range.
Click Here for our complete
speaker inquiry form.
For personal assistance
regarding any speaker,
please call us at
(406) 586-8775
Dike Drummond, MD
Dr. Drummond is a Mayo trained family practice physician and executive coach, trainer, author, and consultant on the prevention of physician burnout. He has trained over 40,000 physicians for 175 organizations in four continents to date. He is author of STOP PHYSICIAN BURNOUT: What to Do When Working Harder Isn't Working - Now with over 40,000 copies in print!
For personalized assistance with this speaker, please call (406) 586-8775 or email: info@innovativehealthcarespeakers.com.
More about this speaker:
This speaker's topics include:
The Burnout Proof Live Workshop - Navigating the Whirlwind: Burnout, COVID-19, and your personal path forward
Teach your people to recognize and prevent burnout in themselves and others
Physicians, NP's, PA's and all staff (60 - 90 minutes)
One Minute Mindfulness Training - Become the Eye of the Storm in your practice day
Physicians, NP's, PA's and all staff (60 minutes)
Transforming Physician Resistance to Change - key leadership skills to create physician engagement
Learn how to enroll and engage physicians in your projects
All physician leaders from front-line to C-Suite (60 minutes)
Nimble Leadership
How to Lead when your crystal ball has gone dark
Senior Healthcare Leaders including C-Suite and Board of Directors (60 minutes)
The Quadruple Aim Blueprint
Learn a four-part, proactive, organization-wide burnout prevention strategy
Senior Leaders (45-60 minutes)
Physician Leadership Power Tools
Learn simple tools to lead your team and enable true Team Based Care
All physicians, NP's, PA's and Physician Leaders (45-60 minutes)
Physician's Guide to Navigating A Bureaucracy
How to get what you need for your Ideal Practice when you are not the "Boss"
All Physicians, NP's, PA's (45-60 minutes)
**Full or half-day programs available**
CLICK HERE for Dr. Drummond's full Presentation Catalog
Dike Drummond, MD is a Mayo trained Family Practice Physician with a unique combination of ground level experience in Medicine, Coaching and Personal & Business Development.
"The burnout epidemic amongst our physicians and other healthcare providers is a completely predictable result of their medical training and the generally accepted definition of 'success' AND it is both a Treatable AND PREVENTABLE Condition."
Dr. Drummond's unusual background includes …
 Extensive Primary Care experience
 Proven Physician Leadership abilities
 Entrepreneurship and Business Development training and experience
 Extensive Personal Development and Life & Business Coaching experience
He is author of the book Stop Physician Burnout: What to do when working harder isn't working available on Amazon.com and through Innovative Healthcare Speakers
Dr. Drummond graduated from the Mayo Medical School in Rochester, Minnesota in 1984 and completed his Family Practice Residency at the Shasta Cascade Program in Redding, California in 1987.
He practiced full spectrum Family Medicine for 15 years as a member of the Skagit Valley Medical Center in Mount Vernon, Washington. He was also the Chairman of the Executive Committee and Managed Care Medical Director for that organization.
Dr. Drummond left his full time medical practice in 1999 to become COO of Superteams, LLC providing Leadership and Facilitation training to Lean Six Sigma Black Belts in all branches of the US Military. He is certified as a Life and Business coach with extensive experience in personal and business development with startup entrepreneurs and physicians.
As the CEO of TheHappyMD.com, Dr. Drummond provides Burnout Treatment and Prevention Coaching to Physicians and other Healthcare Providers. His writings on Burnout Prevention and Work Life Balance and Boundaries have been published online in KevinMD.com, Sermo.com and HeathworksCollective.com.
Dr. Drummond has delivered training or consultations to organizations such as TEAM Health, Kaiser NW, AAFP, ACEP, Minnesota Medical Association, Avera Health System, The University of Texas MD Anderson Cancer Center, Group Practice Improvement Network, UMass Memorial Health System, King Saud Medical City (Riyadh) and many more.
"… made me look smart … "

"Dike Drummond was the opening keynote at our 2015 Annual Leadership Conference with 800 of our physician leaders in attendance. We wanted our people to be better equipped to coach their physician teams on how to manage work-life balance and professional wellness.

Dike's presentations made me look 'smart.' More importantly, I am confident his message will have an impact. We were impressed with his enthusiasm, his talent as a trainer and the power and simplicity of his teachings.

Dike's burnout avoidance techniques can easily be applied to clinicians and administrative employees alike - without major efforts at training or life-style disruption.

Every attendee I have spoken to has indicated enthusiastic engagement with the session. All were excited to try the tools for burn-out avoidance on both themselves and their physician teams."

~ Miles Snowden MD - CMO, TEAM Health
Bryan J. Dodge, Speaker
Carson F. Dye, FACHE