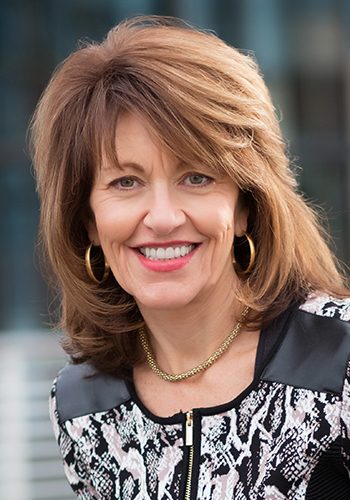 Diane Sieg
RN, CYT, CSP
Speaker Fee
$12,001 +
This speaker's honorarium
starts within this price range.
Click Here for our complete
speaker inquiry form.
For personal assistance
regarding any speaker,
please call us at
(406) 586-8775
Diane Sieg, RN, CYT, CSP
Diane Sieg gives you and your group practical and life-saving resilience skills that help you thrive in your work and life!  As a former emergency room nurse of 23 years, and today a speaker, author, coach, and yoga teacher, Diane delivers a personal, high energy interaction with heartfelt stories and tangible skills. She sets a positive tone for opening your event or closing it with a bang, sending your attendees home with a clear, strong message about the importance of embracing resilience skills such as engagement, compassion, and mindfulness.
For personalized assistance with this speaker, please call (406) 586-8775 or email: info@innovativehealthcarespeakers.com.
More about this speaker:
Diane's Topics:
STOP Living Life Like an EMERGENCY!
Chaos to CALM: Leading in Challenging Times
Chaos to CALM with Resilience
Leading with Resilience
Reclaiming the Spirit of Nursing
Reclaiming the Spirit of Healthcare
Work/Life Balance
Stress/Life Management
Nursing Celebrations and Recognitions
A Message from Diane:
Although I literally helped put people back together, working 23 years in emergency rooms across the country, my passion has always been to help others breakthrough before they breakdown. I have been involved in the health and fitness field for over 30 years as a life coach helping others take a step back and reframe their approach to life and as a fitness instructor teaching everything from kick-boxing to yoga.
When I left the emergency room, I wanted to help healthcare providers, especially nurses, take care of themselves. My first book, STOP Living Life Like an EMERGENCY! Rescue Strategies for the Overworked and Overwhelmed, led me to speak to thousands of healthcare providers at national conferences, association meetings, and individual hospitals.
As a self-proclaimed recovering adrenaline junkie, I found the practice of mindfulness and yoga to be very grounding. Using these resilience skills helped me heal during some challenging life transitions (including a painful divorce and even more painful, early-age hip replacement!) That propelled me to bring more of this message to healthcare through my second book, 30 Days to Grace; A Daily Practice to Achieve Your Ultimate Goals.
Today, I bring resilience to my clients in a variety of ways:
Keynotes-Opening & Closing
The Resilience Academy-Full-Day or Half-Day
LDIs-Full-Day or Half-Day
Off-site Retreats
One on One Coaching
1-month, 3-month, or Full Year Engagements
My 30-day Resilience Challenge is included with most presentations.
Diane's Professional Memberships and Designations:
American Organization of Nurse Executives
National Speakers Association
Colorado Author's League
American Association of Lifestyle Counselors
Sigma Theta Tau Honorary Nursing Organization
Certified Speaking Professional*
*The Certified Speaking Professional (CSP) designation is the highest certification for a speaking professional, earned by less than 10% of the professional speakers in the world.
Program Reviews:
Diane set the tone for a great day with her opening keynote, "STOP Living Life Like an Emergency!" We left her session understanding our purpose as case managers and healthcare providers with the permission to take a deep breath and redirect our energies in a positive way.   The conference attendees were more focused, open, and engaged than last year and we have Diane to thank for that!
Gilbert Dorado, MSW, LCSW, ACM–SW, President ACMA SoCal
Diane was a great start to our conference.  She was creative and interactive and gave us practical tools we could implement in our daily lives. She is a true delight to work with and I look forward to working with her again.
Peggy Fancler, Program Manager, Vizient University Health System Consortium
As doctors and health care professionals we often feel we need control.  Diane taught me that the only thing we can control is ourselves.  She helped me put many things in perspective and reframe the way I approached my daily challenges.   Through her guidance to enhance my own skills and provide accountability, I found the change is within me.
Danielle McDermott, MD
Assistant Professor, Neurology, Epilepsy Medical Director, UC Health, Anschutz
One of our planning committee members heard Diane speak at the AORN Global Surgical Conference and highly recommended we bring her in for our Dartmouth-Hitchcock (DH) Biennial Perioperative Conference.  Her program was high-energy, engaging, and provided great take-away resilience skills for all the participants. I am already considering having Diane return to DH to share her interactive teaching style with other learners and look forward to working with her again.
Deb Hastings, PhD, RN-BC, CNOR (E), Director of Continuing Nursing Education, Dartmouth-Hitchcock
You have the wonderful ability to engage the audience by being yourself and not forcing extra energy into the presentation just because you're the keynote. Your approach and delivery is refreshing. I can't think of the last time a keynote made me feel both calm and energized versus receiving a quick "gotta get 'er done" jolt. I guess it the difference between feeling awake because you got a good night's rest versus an infusion of caffeine in the morning.
Jennifer Goodhope, Program Manager Marketing Communications
Safeco
Thank you for being the speaker at the PCPCC meeting last week.  I really enjoyed it and would like to try the breathing exercise with my management staff.  Your presentation was terrific—very relaxing.
Timothy Burns, Chief Administrative Officer
Glenwood Medical Associates, PC
I really enjoyed your presentation and exercises at the Western Region PCPCC conference in Denver last week.  Please let me know more about the Mindfulness training.
Doug Rossier, PCPCC
WOW. You changed my life today. I came to this conference feeling stressed out and overwhelmed and within the first couple of minutes of the practice you led us through, I felt an unbelievable release. Thank you. Thank you. Thank you.
Primary Care Physician, PCPCC
Michelle Segar, PhD, MPH, MS


Ajit Singh, PhD, Former CEO of Siemens Oncology & Siemens Imaging Sy...