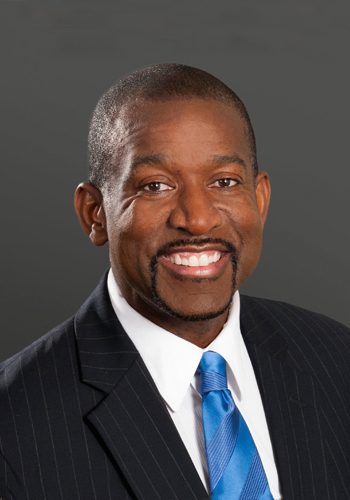 Darryl Ross
Speaker
Speaker Fee
$6,000 - $9,000
This speaker's honorarium
starts within this price range.
Click Here for our complete
speaker inquiry form.
For personal assistance
regarding any speaker,
please call us at
(406) 586-8775
Darryl Ross, Speaker
True motivational trainers with a call to action are hard to come by, and Darryl is one of the elite few. After graduating from James Madison University and as a former TV news journalist, Darryl's skills have been honed over 20 years, and he is now a highly sought-after patient experience speaker and trainer. His use of humor, energy, and enthusiasm makes him a favorite for keynotes, workshops, and conferences across the country.
For personalized assistance with this speaker, please call (406) 586-8775 or email: info@innovativehealthcarespeakers.com.
More about this speaker:
Keynotes & Training Topics Include:
The Catalyst of Leadership
The Blueprints of Customer Service & Guest Excellence
Managing Change & Conflict
Creating the Extraordinary Frontline
The Power of Enthusiasm
Straight from the news desk, Darryl is a former Fox 5 News Reporter. He has appeared on numerous television networks including: PBS, The Travel Channel, and E! Entertainment. Since leaving television, Darryl has found his passion in motivating team members and helping organizations to improve their patient experiences. He uses his experience as a journalist to uncover the stories behind the patient and employee journey. He includes the use of video, patient focus groups, and mystery shopping to truly understand the lens of the patient.
Darryl's keynote message is dynamic and personal. He shares real-life stories about he and his wife struggling to have children. And how one nurse made all the difference in their healing process.
Darryl has presented motivational keynotes for Riverside Health System,  VCU Health, and Henry Community Health. In addition, he was a 2-time closing Keynote Speaker for the Coverys Insurance Risk Management Conference. Darryl has conducted leadership breakouts and workshops for WMCHealth, Capital Digestive Care, KedPlasma, and Defense Health Headquarters in Falls Church, Virginia.
Prior to specializing on the patient experience, Darryl has spoken on topics including: Leadership, Motivation, Customer Service, and Overcoming Adversity. Clients include: the World of Coca-Cola, SHRM, University of Florida, and the Virginia Business Education Conference. Darryl most recently served as Vice President for Integrated Loyalty Systems in Orlando, Florida. He consulted and trained healthcare organizations across the country on improving their patient experience. Darryl is the author of the book Be Extraordinary: The Teenager's Roadmap to Success!, and the contributing author to the Brian Tracy book Jump-Start Your Success.
In his free-time, Darryl enjoys spending time with his family and serving on the Discovery Church Worship team.
Darryl also teams up with Eric Kidwell, and the two of them show us what can be accomplished with The Power of Two!
Darryl was knowledgeable, energetic and engaged everyone throughout the entire presentation. The session was 2 weeks ago and employees are still talking about it and referencing some of the things we learned. We were beyond pleased and cannot wait to work with him again.
Dade County Federal Credit Union - Desiree Tyler
Darryl was amazing. Standing ovation, which I cannot recall ever happening at this conference. Darryl was so passionate and a wonderful story teller. He connected  with the group and left us with many great messages, including "Be the light!" We've already  received several requests to have him back for other events.
VCU Health - Jenifer Murphy
All I can say is WOW!! We loved, loved, loved Darryl! Great points! Loved the training, stories, and so many take aways that the attendees can start using now. Thank you so much! We are so excited to have him back with us in Grand Rapids in August!
Coverys Insurance - Andrea Starmer
Philip L. Ronning, MHA, Author


John Rossman, Innovator/Consultant