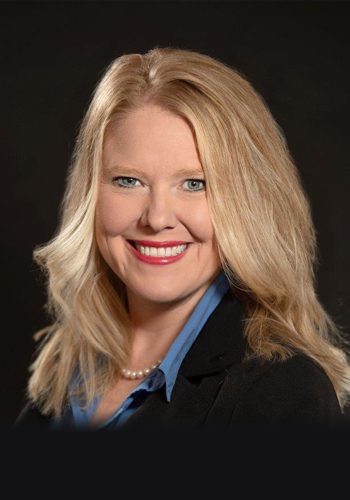 Colleen A. LaCroix
RN, MSN
Speaker Fee
$3,000 - $6,000
This speaker's honorarium
starts within this price range.
Click Here for our complete
speaker inquiry form.
For personal assistance
regarding any speaker,
please call us at
(406) 586-8775
Colleen A. LaCroix, RN, MSN
With over 20 years of critical care nursing and administrative leadership experience, Colleen LaCroix loves to share her experiences to inspire and motivate audiences from bedside to C-Suite. Her knowledge across multiple critical care areas, serving as a clinical instructor for a local nursing school, administratively supporting the goals of the private practice and hospital environment, awareness of the changing healthcare economic environment, and importance of strategic planning for the future, she is able to speak and discuss a wide range of  topics from Service Excellence to Nurse Engagement and Quality Improvement.
For personalized assistance with this speaker, please call (406) 586-8775 or email: info@innovativehealthcarespeakers.com.
More about this speaker:
Service Excellence: The YELP of Healthcare
Front-line to C-Suite : Bridging the Gap
Nursing Engagement: Balancing Quality Care with Compassion
Clinical Quality: Leveraging your EHR for success in MIPS
Colleen proudly serves as the Director of Quality and Compliance for a large Cardiovascular practice in the Southeast. Her journey with this practice began in 2004, serving as the Director of Nursing. She was asked by the CEO to start and direct the Quality and Compliance Department in 2010. As the Quality and Compliance Director, her primary focal points include monitoring and improving patient experience, ensuring clinical quality, improving clinical outcomes, leading provider and staff education, monitoring documentation compliance, successful attestation and exceptional performance in past Meaningful Use programs and now, MIPS (Merit Based Incentive Payment System), as well as the  development of strategic planning related to process improvement strategies clinic wide. She also composes and leads all new provider and staff Quality Orientation for the entire practice.
Separately from her full-time administrative role, Colleen works part time at a local Emergency Room, as a bedside nurse. She satisfies her passion for direct patient care while maintaining her critical care skill set. Colleen uses this opportunity as a bedside nurse to personally experience and observe the overall impact of the reality of time constraints, and the struggle frontline staff experience balancing excellence in medical care, documentation requirements, all while ensuring the highest attention to patient experience.
Colleen has been invited to the national speaking stage for companies such as Press Ganey, as well as organizations such as the American College of Cardiology (ACC). Sharing her past and recent personal "real world" experiences with her audience, Colleen is able to connect easily with her audience in a casual, professional, and conversational manner. Her strongest connection comes with her front line patient care experiences in the ER and her administrative experiences combined. She feels it is important for the leaders of our healthcare systems to be connected, intimately, to the areas they manage, and for the bedside care givers to also feel connected to the C-Suite. From Bedside to C-Suite, Colleen is able to address, engage, and inspire all levels of employees to improve frontline patient care and outcomes.
In her spare time, she enjoys traveling, spending time with her family, and being outdoors. Colleen fulfills her artistic side with her love of photography, tile work, wood working, painting/staining, and other arts and crafts.
Sanjaya Kumar, MD, MPH, M.Sc.


Rosemary D. Laird, MD, MHSA