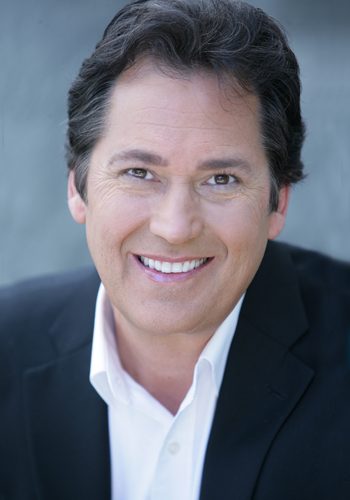 Chris Blackmore
Speaker
Speaker Fee
$9,000 - $12,000
This speaker's honorarium
starts within this price range.
Click Here for our complete
speaker inquiry form.
For personal assistance
regarding any speaker,
please call us at
(406) 586-8775
Chris Blackmore, Speaker
Customer Service ♦ Patient Experience
Teamwork
When Chris worked for Disney, Fortune 500 Companies requested him to
train
&
motivate
their top leaders. Chris continues teaching and training leaders using the
Disney Approach to Quality Service.


Chris's presentations can also include the philosophy from the book
If Disney Ran Your Hospital
by Fred Lee. He presented the book and its principles for a 2-day program to the National Health Service in London, England. Chris will
customize his presentation
to make sure it applies directly to what you are trying to achieve and will make sure your
takeaway
is exactly what you are looking for.
For personalized assistance with this speaker, please call (406) 586-8775 or email: info@innovativehealthcarespeakers.com.
More about this speaker:
This speaker's Topics & Presentations include:
If Disney Ran Your Hospital
Care! An Excellent Patient Experience™ - revealing the culture changing philosophy of Disney's training, management, theater and guest psychology...with the entertaining style you have grown to love from Disney!
Have you heard about the "Disney Approach to Quality Service" program?

Customer Service

Patient Experience

Quality Service

Teamwork

Customized Presentations upon request
A note from Chris...
I believe that people are inspired by stories of successful people. That is why I base my program on the success and struggles of Walt Disney, a man that took pen and ink and turned it into a global empire that lives for excellence. I have lived in the world of Disney and will share the good, and bad, of a company that has changed the world of entertainment and business, and how it can change yours. And, like Walt, I will make sure you have a good time and a few laughs along the way. 
An entertainer and master magician at DisneyWorld, Disneyland, World Class Cruise Lines, Major Theaters and Television… Chris delivers an Experience that is never dull and will keep your guests on the edge of their seats. Weaving stories of life at Disney with the ever present philosophy of Exceeding Guest Expectations, Chris presents a theatrical tale of experiences working at the Happiest Place on Earth.
As a presenter at Disney's Approach to Quality Service seminars, Chris has discovered 3 distinctive words that encapsulate the training section when longer programs and half-day sessions are desired. His proven HEAR, THINK, LEARN method of Customer Service Training is the "instruction manual" for the external behavior expected from all team members, and is the perfect continuation and companion of the internal changes instilled by the Care! program.

Chris shows you how to incorporate Care! into your healthcare setting with Compassion, Action, Results & Excellence with Enthusiasm as the cornerstones of his approach to Patient Care.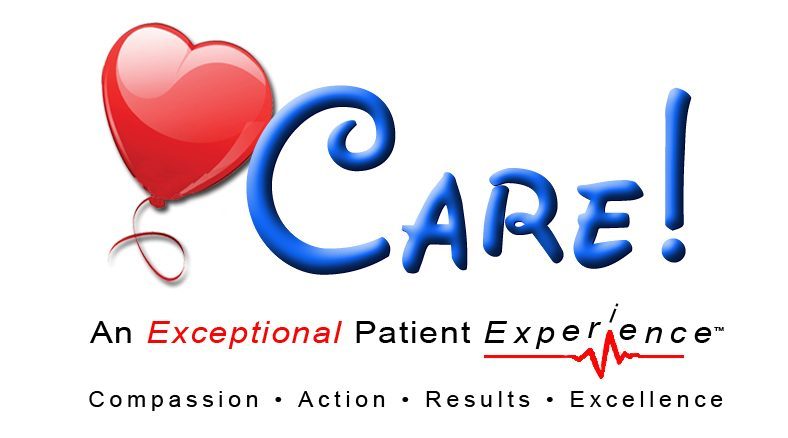 Including, but moving beyond satisfaction measurement of Press-Ganey or Gallup, Chris explains the principles of a compassionate, courtesy based performance from C-level to custodian, across departments, and how efficiency levels rise when patients are genuinely impressed with their care. He breaks down the process, and the benefits, of creating a positive experience for the patient, set on a bedrock of teamwork and leadership that expects, and accepts nothing but the best from each other.
Chris's ability to motivate and inspire at a top level will show how Creating a Performance Culture inspires the best from employees… How Clarifying Expectations for Service Delivery frees up an employee for maximum performance levels… and how Aligning Behaviors with Values creates consistency between departments and divisions.
With pertinent, memorable examples from Disney.
A patient focused background with his many visits and stays in hospitals as child and adult, Chris Blackmore has been on the receiving end of patient care both good and bad and relates firsthand stories of how a patient's perception of care is as influential as the process of care in patient satisfaction results.
Moving easily between stories of endearing and humorous moments in Guest Service, he will show your team the importance of excellence in everything they do for their patient. Your team will leave with a new sense of "Can Do! Will Do!" along with the practical "How To Do!".
"Thank you for your engaging, enthusiastic and energising presentations yesterday and today. Feedback has been phenomenal. People were so enthusiastic about your talk today and it helped us all to think harder about how we can do better for the people we serve. Thank you!"
NHS Elect (National Health Services, United Kingdom)
"Chris, You exceeded our expectations during your presentation. The crowd was mesmerized by your integration of magic in your presentation. You were what we needed to begin our 2011 Convention & Trade Show. Below is a summary of the evaluations of your presentation "The Magic of Teamwork All of the scores were HIGH/Excellent…
Relevance of purpose/goals to objectives- 98%
Extent that the presenter addressed each objective- 98%
Presenter expertise in content area:-95%
Appropriate teaching/learning strategies-99%
Comments; Very Good! Great Speaker, Great Show! Great attitude, loved the "wow" story, Great Speaker & Motivator, keeps your attention-would like to have again and again, Excellent Show, Very enjoyable and beneficial, Very funny!"
Mississippi Health Care Association 
"Fantastic! Wonderful! Professional! Incredibly Funny! A perfect way to kick off our event! I could go on and on with my experiences with your company.
Chris had our group in absolute stitches - his quick wit, evident research and professionalism made the night perfect and incredibly enjoyable for everyone in attendance. Our group tested his limits, but he was a stellar example of clean comedy!"
Kaiser Permanente
Bruce A. Berger, PhD, RPh


Lawton R. (Bob) Burns, Phd, MBA