Cheri Clancy
MSN, MS, RN, NEA-BC, CPXP
Speaker Fee
$12,000 - $20,000
This speaker's honorarium
starts within this price range.
Click Here for our complete
speaker inquiry form.
For personal assistance
regarding any speaker,
please call us at
(406) 586-8775
Cheri Clancy, MSN, MS, RN, MEA-BC, CPXP
Today's leaders need to be intelligent, innovative and engaged. But beyond that, successful leaders need to  create successful teams. This is best accomplished when we understand what drives positive behaviors in ourselves and in others.For over 10 years, Cheri has been using hard science and her own unique coaching style as a catalyst for soft skill leadership development.
For personalized assistance with this speaker, please call (406) 586-8775 or email: info@innovativehealthcarespeakers.com.
More about this speaker:
Topics This Speaker Covers:
Mind Over Matter Leadership
Stress Management & Self Care
Critical Conversations in the Workplace
The Power of Body Language
Leading with Emotional Intelligence
Transforming the Patient Experience
Custom Programs Based on Your Needs
Cheri is the founder of Cheri Clancy & Associates, LLC, a patient experience coaching firm that uses hard science as a catalyst for soft skill leadership development. She is also a learning and development specialist at the University of Pennsylvania. Cheri has spoken across the US on various leadership topics including emotional intelligence, patient experience, body language, critical conversations and resilience. Cheri is committed to promoting empathy in healthcare.
Cheri most recently published her second book with Sigma Theta Tau, The National Honor Society for Nursing, titled Critical Conversations in Healthcare:2nd Ed. Scripts and Techniques for Improving Interprofessional and Patient Communications. She has published numerous articles on leadership topics as well.
She is a member of many professional organizations including the Society of Emotional Intelligence, Center for Body Language, The Beryl Institute, The NeuroLeadership Institute, and The American Organization of Nurse Executives.
Along with various other honors and awards, she was featured as 'The Leader to Watch' in the American Organization of Nurse Executives The Voice of Nursing Leadership journal and was the recipient for the 2018 New Jersey Beacon of Light award.
Cheri holds a BSN from Thomas Jefferson University, a MS degree in administration from California College and an MSN in organizational leadership from American Sentinel University. She also completed the Wharton's Executive Nurse Leadership program. Cheri resides in New Jersey with her 3 children.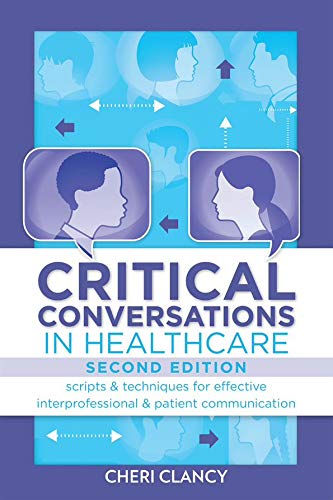 Anthony Cirillo, FACHE, ABC


Kenneth R. Cohen, PhD