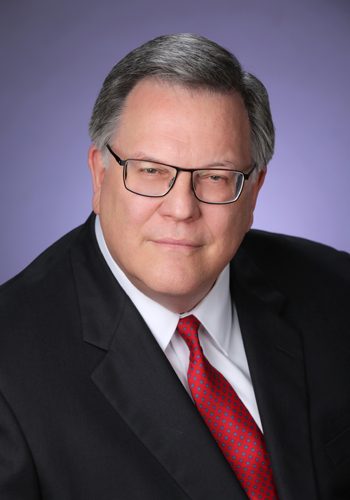 Carson F. Dye
FACHE
Speaker Fee
$6,000 - $9,000
This speaker's honorarium
starts within this price range.
Click Here for our complete
speaker inquiry form.
For personal assistance
regarding any speaker,
please call us at
(406) 586-8775
Carson F. Dye, FACHE
Carson F. Dye, FACHE, President & CEO of Exceptional Leadership, LLC, is a seasoned leadership consultant with 40-plus years of leadership and management experience. For the past 20 years, he has conducted over 600 leadership searches for a variety of healthcare organizations. These have included CEO, COO, CFO, and physician executive roles in health systems, academic medical centers, universities, and free standing hospitals. Along with his executive search work, teaching, and writing, he has had considerable experience the past two decades in physician leadership and physician engagement.
For personalized assistance with this speaker, please call (406) 586-8775 or email: info@innovativehealthcarespeakers.com.
More about this speaker:
Executive Search
Provide customized search for leaders
Review and assess internal candidates
Reduce the risk of hiring mistakes through more focused and objective assessment
Help manage recruitment and selection processes
Physician Leadership Development
Help organizations design and establish physician leadership development programs
Assist new physician leaders in enhancing their effectiveness
Help organizations build effective physician leadership structures
Provide customized leadership development programs for physicians
Teach leadership courses in physician leadership development programs
Leadership Assessment
Help organizations reduce the risk of hiring mistakes when hiring leaders
Assist organizations in designing more effective recruitment and hiring processes
Help organizations better define leadership requirements for recruitment, promotion, and succession planning situations
Design competency-based behavioral interviews to enhance the interview process
Assess the effectiveness of leaders
Provide an objective external review of finalist candidates
Provide methodologies to help increase objectivity in assessing and hiring leaders
Team Effectiveness
Assess teams in building team effectiveness
Position Development
Assist organizations in position design; provide bench-marking comparisons to other organizations
Succession Planning
Help organizations develop succession plans and identify & develop high potential leaders
Leadership Development
Help organizations identify leadership derailers that may cause leaders to fail
Provide objective coaching and counsel for leaders
Board and CEO Relations
Help boards design and conduct CEO evaluations
Board retreat facilitation
Carson offers clients extensive experience in leadership counsel including succession/transition planning, executive leadership assessment, CEO evaluation, and retreat facilitation. He is certified to use the Hogan Leadership Assessment tests for assessment, coaching, and leadership development. He has had extensive experience working with physician leaders.
Carson has served as an executive search consultant and partner with 3 large search firms including Witt/Kieffer, TMP Worldwide, and LAI/Lamalie Associates in Cleveland. Earlier in his career, Carson also was partner and director of Findley Davies, Inc.'s healthcare consulting division in Toledo. He has had twenty years experience in healthcare provider administration, having served as vice president at St. Vincent Mercy Medical Center, Toledo, The Ohio State University Medical Center, Columbus, Children's Hospital Medical Center, and Clermont County Hospital, both in Cincinnati.
Carson has been a regular faculty member for the American College of Healthcare Executives since 1987 and teaches in their Board of Governors Exam prep course. He also serves as a faculty member of The Governance Institute and currently holds faculty appointments at the University of Alabama-Birmingham and The Ohio State University. He has authored nine books including two ACHE Book of the Year winners, Developing Physician Leaders for Successful Clinical Integration (2013) and Leadership Values (2001). He has also authored Leadership in Healthcare: Essential Values & Skills, 2nd Edition (2010); Exceptional Leadership – 16 Critical Competencies, 2nd Edition (2015); Winning the Talent War (2001); and Protocols for Healthcare Executive Behavior (1993). His leadership competency model developed for the Exceptional Leadership book has been used extensively for assessment and executive selection.
Dike Drummond, MD


Diane Egbers, BS, MS