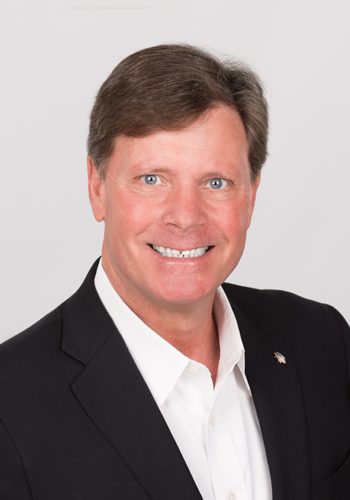 Bryan J. Dodge
Speaker
Speaker Fee
$6,000 - $9,000
This speaker's honorarium
starts within this price range.
Click Here for our complete
speaker inquiry form.
For personal assistance
regarding any speaker,
please call us at
(406) 586-8775
Bryan J. Dodge, Speaker
Bryan Dodge has been transforming the business and healthcare environment as well as the lives of those within it for over 25 years. Whether Bryan is keynoting at a conference, convention, a corporate event, or conducting a business workshop, Bryan electrifies audiences with humor, knowledge, and real life examples that remind us of what and why it is we do what we choose to do in life.Bryan Dodge is one of the nation's leading educators. Dedicated to empowering people to be their best, Bryan is an expert on the topics of upward career growth, awakening potential, building loyal and committed teams, and balancing work and family.
For personalized assistance with this speaker, please call (406) 586-8775 or email: info@innovativehealthcarespeakers.com.
More about this speaker:
Bryan's areas of expertise include:
Leadership
Communication
Team Building
Time Management
Goal Setting and Achieving Goals
Negotiation
Consultative Salesmanship
All Aspects of Personal and Professional Development
For more than 25 years Bryan Dodge and the Dodge Development team have inspired people and organizations to achieve their full potential.
As one of the nation's leading communicators, Bryan Dodge is dedicated to empowering people to be their best. He has delivered thousands of presentations over the past 25+ years, to clients as diverse as Fortune 500 corporations, community organizations, and small family-owned businesses. In every presentation, Bryan gives clients an inspiring, educational, and actionable experience. Bryan blends an engaging, energized approach with practical techniques and tools that empower clients to immediately start tapping their full potential.
Bryan is the best-selling author of "The Good Life Rules: 8 Keys to Being Your Best at Work and at Play," published by McGraw-Hill, and co-author of "Becoming the Obvious Choice: A Guide to Your Next Opportunity." He also hosted the "Build a Better You" radio program, which aired on WBAP 820 AM and KLIF 570 AM News, two prominent Dallas/Fort Worth radio stations.
Happily married for more than 30 years, Bryan's experience as a husband, father, and grandfather have taught him the importance of achieving a successful work-family balance.
Sandra L. Coletta, Retired System COO, Hospital CEO


Dike Drummond, MD