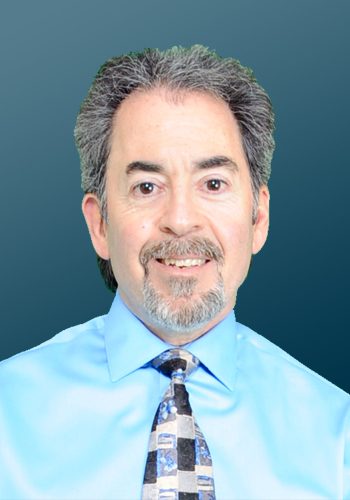 Bruce A. Berger
PhD, RPh
Speaker Fee
$6,000 - $9,000
This speaker's honorarium
starts within this price range.
Click Here for our complete
speaker inquiry form.
For personal assistance
regarding any speaker,
please call us at
(406) 586-8775
Bruce A. Berger, PhD, RPh
Bruce is President of Berger Consulting, LLC and Emeritus Professor at Auburn University. He has developed comMIt (Comprehensive Motivational Interviewing Training for health care providers) and AU MITI (Auburn University Motivational Interviewing Training Institute). He has taught Motivational Interviewing in healthcare and methods for improving treatment adherence for over 30 years.
Along with Motivational Interviewing, Dr. Berger has been presenting Living with Your Eyes Open: Preventing Self-Deception and Objectification. Sometimes we see people as objects….not human…we objectify them.  Self-deception causes us to become blind to or resistant to the realities of others as people. This Session focuses on the what, why and how to stop, so that we may choose to become more effective interpersonally and more available to others.
For personalized assistance with this speaker, please call (406) 586-8775 or email: info@innovativehealthcarespeakers.com.
More about this speaker:
This speaker's topics include:
Managing angry and difficult people
Interpersonal effectiveness
Improving treatment adherence and treatment outcomes
Bruce Berger practiced pharmacy before returning to graduate school to earn a PhD in social and behavioral pharmacy that focused on health psychology and health communication. While practicing pharmacy Bruce noticed that the way health care professionals talked to patients affected whether patients were willing to consider and discuss their medications and their illnesses. Bruce was struck by how critical it is in patient care to build rapport with patients. In fact, this observation led him back to graduate school at The Ohio State University College of Pharmacy.
Since then Bruce's research has continued to focus on 1) how health care professionals talk to patients, and 2) how their talk impacts patient outcomes such as treatment adherence. Health care professionals never stop having influence on their patients. With motivational interviewing we increase the probability that the influence will be positive.
Dr. Berger's research interests included health behavior change and improving treatment adherence.  He has written or presented over 800 papers or seminars on these topics. Bruce is the author of the book, Motivational Interviewing for Health Care Professionals:  A Sensible Approach (August, 2013), and an 8 hour accredited Motivational Interviewing E-Learning Program for Health Care Professionals (2015), along with William A. Villaume—see Books & Media below.
He has been a consultant and trainer for Pfizer, Inc., Procter & Gamble, Amylin, Alexion, Astra-Zeneca, Sanofi-Aventis, GSK, and various health plans, including Humana, Harvard Pilgrim, Tufts Health, and numerous BlueCross BlueShield plans as well as the Veterans Administration, US Army, and US Air Force.
He is the recipient of the Johnson & Johnson Award, the Lyman Award and the first American Association of Colleges of Pharmacy's Award of Excellence for his research.  He is the 2001 recipient of the Jack L. Beal Post baccalaureate Alumni Award from the Ohio State University.
In March of 2004 Bruce was awarded a fellowship by the American Pharmacists Association (APhA) Academy of Pharmaceutical Research and Science for a lifetime of quality research.
Bruce is the 2007 and 2009 winner of the American Pharmacists Association (APhA) Wierderholt Prize for the best research publication in the social, behavioral, and administrative sciences in pharmacy in the Journal of the APhA.  The first study focused on the impact of motivational interviewing.
Bruce is the 2009 recipient of the American Association of Colleges of Phamacy's Robert Chalmers Distinguished Pharmacy Educator Award, one of the Association's three highest honors.
He was born in Cleveland, Ohio.  Bruce received his BS in Pharmacy from The Ohio State University.   After practicing pharmacy for two years he returned to Ohio State and received his Masters and Ph.D. in social and behavioral pharmacy.  He taught at Ohio State before moving to West Virginia University in January, 1980.  After two years at WVU, Bruce moved to Auburn University and taught there until his retirement from the university in September of 2009.
Many of the participants expressed that they were very pleased with the presentation. They liked the use of real life situations and how our nurses have to work with people They expressed that though Dr. Berger is highly educated he was able to inform and enlighten using practical advice.
CalOptima
The Speaker was able to integrate Cyberonics examples and scenarios to help solidify skills. His ability to take Cyberonics Processes and integrate into MI was appreciated by the audience.
Cyberonics
His presentation made the faculty think about opportunities to engage in MI with patients. Several faculty were brainstorming opportunities in their own practices.
UAMS College of Pharmacy
Bruce has an 8 hour Motivational Interviewing e-learning program, accredited for nurses, pharmacists,  physicians,  and social workers.
It can be found at https://tinyurl.com/PurdueCE-MI-HCP
Evan Benjamin, MD, MS, FACP


Chris Blackmore, Speaker