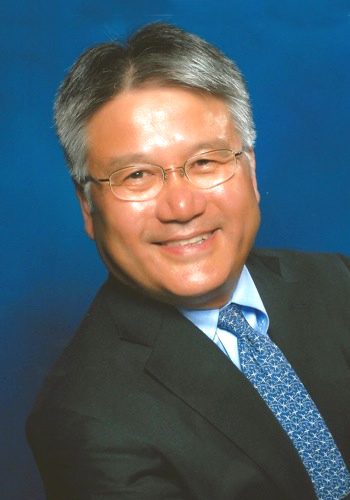 Brian Wong
MD, MPH, CEO
Speaker Fee
$9,000 - $12,000
This speaker's honorarium
starts within this price range.
Books by this Speaker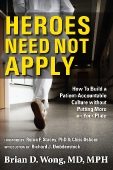 Heroes Need Not Apply
Click Here for our complete
speaker inquiry form.
For personal assistance
regarding any speaker,
please call us at
(406) 586-8775
Brian Wong, MD, MPH, CEO
Through his speeches, workshops and consults, Dr. Brian Wong helps healthcare organizations build Patient-Accountable Cultures based on the point of view that patients expect us to work as teams, teams require coaches, and every leader's primary role is to coach their team. His interactive sessions engage participants with some of the same hands-on tools and techniques shared in his book, Heroes Need Not Apply.
For personalized assistance with this speaker, please call (406) 586-8775 or email: info@innovativehealthcarespeakers.com.
More about this speaker:
Dr. Wong's topics include:
Physician Leadership
Building a Patient Accountable Culture
Physician Hospital Relations
Improving Patient Safety and Quality
Service Excellence
Establishing a Patient Centered Leadership Practice
Board and Executive Retreats
Keynote speeches
Half-day workshops
Specialized break-out sessions
Multi-Level Training Programs
Dr. Wong's Book:
Heroes Need Not Apply
How to build a patient accountable culture without putting more on your plate
Everyone in healthcare knows that the lack of accountability negatively impacts care, and when accountability improves throughout your organization, care improves. What healthcare leaders don't know, is how to improve accountability and why it so critically links to improving patient care.
Heroes Need Not Apply not only eliminates the accountability dilemma, it provides the tools and approach healthcare leaders, physicians and nurses need to most impact patient care. And it does it without adding more initiatives or any extra work to their already full plates.
Based on true experiences during his twenty years of consulting with healthcare executives, Dr. Wong's Angels of Seattle hospital welcomes readers into a patient accountable culture in action. We'll witness his real as life characters step into the roles needed to define and attain accountability, and give patients what they need the most.
More about Brian Wong MD:
Dr. Wong knows that improving quality and safety begins and ends with how we lead. After years of research and thousands of interviews with physicians and executives, his Patient Driven Leadership™ practice helps executive and physician leaders connect how they lead, to what matters most to patients. His speeches, workshops, executive retreats and consults, come from firsthand experience as a physician, executive and trustee... and supply tangible solutions that improve patient care.
Shari Welch, MD, FACEP, FACHE