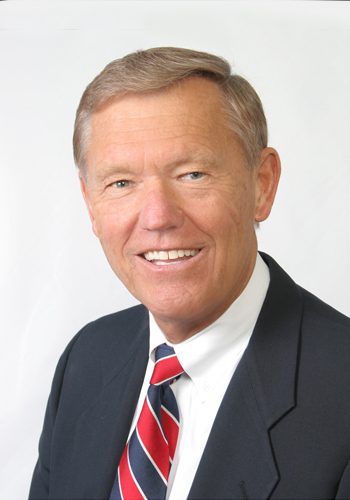 Barry Asmus
PhD
Speaker Fee
$12,000 - $20,000
This speaker's honorarium
starts within this price range.
Click Here for our complete
speaker inquiry form.
For personal assistance
regarding any speaker,
please call us at
(406) 586-8775
Barry Asmus, PhD
Dr. Barry Asmus has been named by USA Today as one of the five most requested speakers in the United States. As a Senior Economist for the prestigious National Center for Policy Analysis (NCPA), Dr. Asmus does more than just speak on policies, he is actively involved with their implementation. With over 25 years experience on the speaking platform, and recognized for his views on making the U.S. a world-class competitor, Dr. Asmus speaks, writes, and consults on political and business issues facing America.
For personalized assistance with this speaker, please call (406) 586-8775 or email: info@innovativehealthcarespeakers.com.
More about this speaker:
This speaker's topics include:
Future of Healthcare
U.S. Health Policy & Alternatives
Baby Boomers Effects on the U.S.
Economist
Population Change/Demographics
U.S. Healthcare vs. International Healthcare
Click Here to view presentation descriptions for this speaker.
Dr. Barry Asmus is a Senior Economist with the National Center for Policy Analysis, promoting private sector, market-based solutions.  Dr. Asmus has been named by USA Today as one of the five most requested speaking in the United States. Over the last twenty-five years, Dr. Asmus has spoken to thousands of companies and associations throughout the United States.  He has testified before the House Ways and Means Committee regarding our income tax system and was a featured speaker in a privatizing Social Security conference for Western European leaders.  On recent trips to Romania, Albania, China and Peru, Dr. Asmus has encouraged government leaders to pass free-market, low tax, protected property rights and free trade policies.
Dr. Asmus is the author of nine books.  His book, Crossroads: The Great American Experiment was nominated for a H.L. Mencken Award.  As a Professor of Economics, he was twice voted University Professor of the Year and was honored with the Freedom Foundation Award at Valley Forge for Private Enterprise Education.  He co-anchored a syndicated radio called "Perspectives on the Economy."  Dr. Asmus is an effective advocate of free market economics. He is a recognized thinker who delivers his ideas in an enthusiastic and energy filled presentation.
Joseph S. Anderson, EdD


Julie Austin, Innovator/Inventor