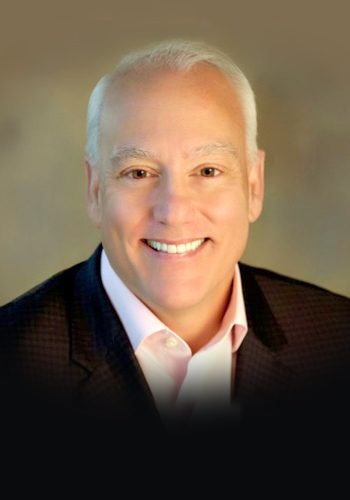 Anthony Cirillo
FACHE, ABC
Speaker Fee
$9,000 - $12,000
This speaker's honorarium
starts within this price range.
Click Here for our complete
speaker inquiry form.
For personal assistance
regarding any speaker,
please call us at
(406) 586-8775
Anthony Cirillo, FACHE, ABC
Anthony Cirillo, FACHE, is an aging and caregiving expert. He not only helps organizations market to boomers and seniors but also helps them address the important issue of family caregivers in the workforce. Anthony helped start the patient experience movement with his article, The Chief Experience Officer, an impetus behind the Cleveland Clinic's creation of the position. Anthony is an expert on aging populations and helps organizations market to boomers and seniors. Anthony is working with medical practices to bring caregiving solutions to their patient populations, positioning caregiving as a social determinant of health and caregiver solutions as a population health tool. An international speaker, he helps healthcare organizations change the experience and tell their story, reaching nearly 10 million people through his large suite of caregiving solutions. Anthony is the ideal opener or closer to any public senior event you are planning.
For personalized assistance with this speaker, please call (406) 586-8775 or email: info@innovativehealthcarespeakers.com.
More about this speaker:
This speaker's topics include:
The Meaning of Life! - for paid and family caregivers where motivation and inspiration are key
Family Caregivers in the Workplace - Changing the Culture, Providing the Help
The Millennial Caregiver: Keeping Them. Caring for Them
Opportunities in an Aging Marketplace
Changing the Culture of Aging Care
Dementia Friendly as a Strategic Business Imperative for Health Care Providers
At the Corner of Patient Experience and Patient Safety – The Case for the Chief Experience Officer
On the Journey to Excellence, the Experience is Everything
Develop Your Personal Brand
Turning Sources into Sales
Strategic Healthcare Marketing
Aging Expert:
As an experienced thought leader in healthcare, Anthony Cirillo knows how to navigate the industry. And as someone who spends thousands of hours a year with seniors and caregivers, he understands the aging consumer's perspective and needs.
Anthony is on the national board of Senior Net and Chair of the Lake Norman Community Health Clinic in his home town. Anthony is the former Senior Care expert for Verywell.com—an About.com company—and a past executive board member for The Dementia Action Alliance. Anthony is a member of the Nationwide Financial/National Council on Aging Health and Wellness Roundtable and a member of the Bank of America Elder Care Policy Roundtable.
Anthony is a noted social media influencer, named a Top Mover and Shaker by the Social Shakeup. He writes monthly for U.S. News and World Report and Sixty and Me and appears monthly on the Charlotte Today television program. He is one of the top caregiving experts in the nation, often called in by top tier companies like Nationwide Financial and Bank of America to serve on advisory panels in this important area.
Anthony fell into a mission and advocacy for elders when he started performing in nursing homes. A gifted singer-performer, he has been to Nashville to record and has sung around the country. He uses his performing gifts in his keynote speeches and press engagements.
Anthony brightens the lives and promotes the quality of life and the dignity of caregivers and seniors. And he is a conduit that helps businesses reach and connect to boomer and senior audiences.

Patient Experience/Customer Service:
A Fellow of the American College of Healthcare Executives (ACHE), Anthony consults with healthcare organizations globally. His article The Chief Experience Officer became an impetus for the Cleveland Clinic to create an office of patient experience, hire the first hospital chief experience officer and create a groundswell to promote better patient experiences. As a former Chief Marketing Officer who helped launch a Wall Street startup serving seniors, he brings marketing savvy and an entrepreneurial mindset to clients, being named a Top 50 Entrepreneur in Charlotte.
Fellow of the American College of Healthcare Executives (FACHE)
President, The Aging Experience
Partner, Global Institutional Solutions
Executive Vice President, Digital Life Cloud
Board Chair, Lake Norman Community Health Clinic
Board Member, Senior Net
PR Chair, Lake Norman / Huntersville Rotary
Monthly Contributor, Charlotte Today TV Program
Monthly Contributor, US News and World Report
Monthly Contributor, Sixty and Me
Past Executive Board Member, Dementia Action Alliance
Past Senior Care Expert, Verywell.com
Keynote speaker in hospital, long-term care, caregiving, Alzheimer's fields
Helped create patient experience movement with seminal article, The Chief Experience Officer
Featured in the Wall Street Journal, US News and World Report, Forbes, USA Today and more
"Anthony Cirillo is a passionate advocate for creating exceptional experiences. His article, The Chief Experience Officer, ignited a healthcare movement and helped propel the Cleveland Clinic forward in creating an office of patient experience long before the increased focus from HCAHPS and value based purchasing."
James Merlino, MD, FACS, FASCRS, President and Chief Medical Officer of Press Ganey's Strategic Consulting Division; past Chief Experience Officer, Cleveland Clinic Health System
"Any organization that hires Anthony will get more than they request due to his thoroughness, knowledge of industry trends and creativity. Anthony lives outside of the box but understands the challenges of working within one."
Kati Everett, APR, VP PR/Marketing at Novant Healthcare
"I just wanted to send a quick note of gratitude for your time and presentation today at the "Role of the CXO" session! It was refreshing, fun, informative, and actionable – I was very engaged and look forward to my homework of broadening our view on patient experience improvements through WOM and ensuring myself and my team are Chief Context Setters, Chief Healing Officers, and Chief Promise Keepers. Sincerely, thank you for what you do!"
Very best,
Bryanna Gallawa
Director, Service Excellence Programs and Operations Stanford Health Care
John J. Byrnes, MD


Cheri Clancy, MSN, MS, RN, MEA-BC, CPXP